Ricardo Kaka is a professional football player from Brazil. His full name is Ricardo lzecson dos Santos Leite. He was born in the state of Gama, DF, Brazil. Currently, he is playing from football club Real Madrid which is world's richest football club. He started his football career when he was only 8 & began playing for a local soccer club. Rodrigo, who is his younger brother & Eduardo Delani is his cousin. Both are football players.
Ricardo Kaka
Full Name

Ricardo lzecson dos Santos Leite

Date of Birth
22nd April 1982
Birth Place

Gama, DF, Brazil

Position

Attacking midfielder

Jersey Number

8

First Club

Sao Paulo

Second Club

Milan

Current club

Real Madrid
Personal Life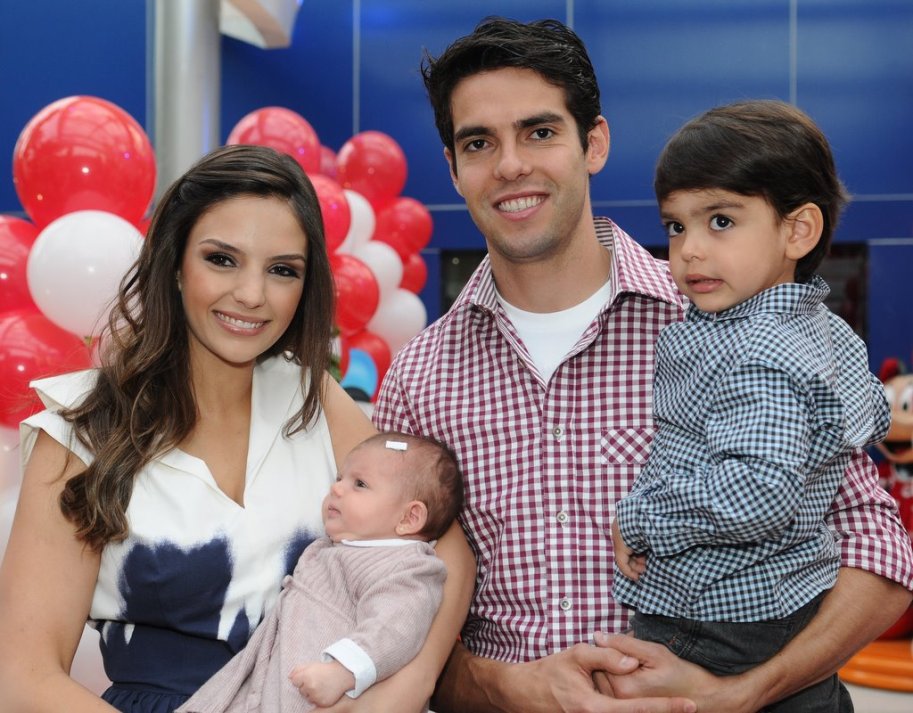 Caroline Celico was Kaka's childhood friend. He was in a very good relationship with her & they used to go out for spending time with each other. It was 23rd December 2005 when Kaka & Caroline got married at Rebirth in Christ Church. Which is in Sao Paulo. Now they have 1 son & 1 daughter. His son's name is Luca Celico who was born on 10th June 2008 & his daughter is Isabella who born on 23 April 2011. When he starts playing the match he often comes with his children for the Anthem which is started just before the match.
Club career of Kaka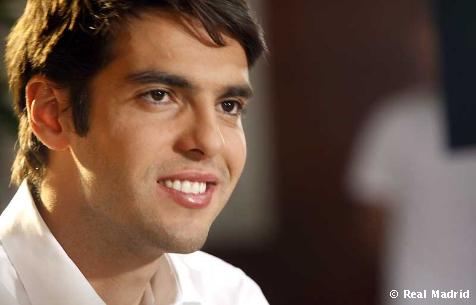 Sao Paulo: At the age of eight, he started playing football. He also played tennis but football was his favorite sport. Sao Paulo was his 1st professional club for which he started playing at the age of 15 at just focused on football. In this club, he played 59 matches in which he scored 23 goals for his team. This is the club which has a church known for the marriage of Kaka. Milan: Later on he got an offer from one of the most popular football club AC Milan in the year of 2003. Right now this is the club for which he has played the most number of matches. He played for this club from 2003–2009. The total number of matches he played are 193 & scored goals were 70. Real Madrid: Right now he is playing for the world's richest football club Real Madrid. He joined this club on 3rd June 2009. His appearances are 83 in which he has scored 23 goals. The club has offered 68.5 million Euro to Kaka. In football club of Madrid, he had played lots of matches with Cristiano Ronaldo. In his presence, Real Madrid has won so many titles including UEFA Champions League.
Honors of Ricardo Kaka

Country

FIFA World Cup

2002

FIFA Federation Cup

2005, 2009

Club

Torneio Rio Sao Paulo

2001

Serie A

2003–2004

Supercoppa Italiana

2004

UEFA Champions League

2006–2007

URFA Super Cup

2007

FIFA Club World Cup

2007

La Liga

2011–2012

Copa del Rey

2010–2011

Supercopa de Espana

2012

Individual Honours

Campeonato Brasileiro Best player by position

2002

Revista Placar Bola de Ouro

2002

CONCACAF Gold Cup Best 11

2003

Serie A Foreign Footballer of the year

2004, 2006, 2007

Serie Footballer of the year

2004, 2007

UEFA Champions League Bronze top scorer

2005–2006

UEFA Champions League best midfielder

2005

UEFA team of the year

2006, 2007, 2009

FIFPro World XI

2006, 2007, 2008

Pallone d'Argento

2006–2007

UEFA Champions League Top scorer

2006–2007

UEFA Champions League Best Forward

2006–2007

FIFPro World Player of the Year

2007

Ballon d'Or

2007

FIFA Club World Cup Golden Ball

2007

Toyota Award

2007

FIFA World player of the year

2007

Onze d'Or

2007

FIFA Confederation Cup Golden Ball

2009

FIFA Confederation Cup Best XI

2009

FIFA World Cup Top assister

2010