After making a 3–1 victory over Zenit St Petersburg, Atletico Madrid is looking to make one more victory in its upcoming match against Real Valladolid. The La Liga match is scheduled to be play on 21-Sep-2013 (GMT). This time A. Madird will play this match away from home & fans of Valladolid will enjoy this match of home team.
According to IST the match timings are 1:30 am & date is 22-Sep-2013. For Atletico Madrid this season is turning to be great. Gabriel Fernandez's squad is currently is at the top position. The club has not lost any of its last matches played. All last four matches are won by this team & looking to a tough competition to other teams.
Real Valladolid Vs Atletico Madrid match schedule
Competition

La Liga 2013–14

Date

21–09-13 (GMT) & 22–09-13 (IST)

Time

20:00 (GMT) & 01:30 (IST)

Stadium

Estadio Nuevo Lose Zorrilla

Capacity

26,512

Home team

Real Valladolid

Away team

Atletico Madrid
Head to head of both teams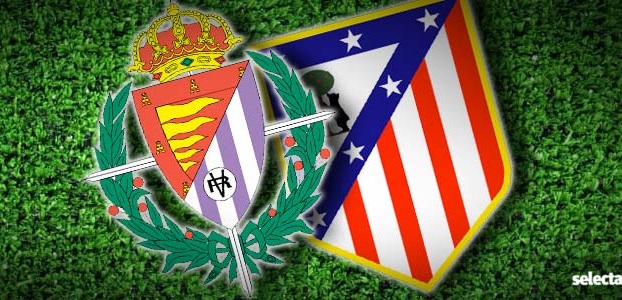 In head to head comparison, Atletico Madrid won the battle. Both teams played 28 games against each other. Madrid has won 16 games in loss of 8 matches. The goal score ration of this team over opponent team is 57:28. The last match between these 2 teams was played on 17-02-2013. That was a comfortable won for Atletico.
Whereas Valladolid is able to make count of 8 wins so far. The main point to be noted that 16 defeats by make the prediction easier. One more thing, Valladolid has won only a single game out of last 8 games played in competition Liga BBVA.
Date
Time
Valladolid
A. Madrid

17–02-13

19:00

0

3

23–09-12

18:00

1

2

05–05-10

20:00

1

3

09–01-10

18:00

0

4

01–02-09

17:00

1

1

13–09-08

20:00

2

1

13–04-08

17:00

1

1

25–11-07

17:00

3

4

04–04-04

19:30

1

2

23–11-03

17:00

3

1

04–05-03

18:00

3

1

Copa del Rey

16–01-08

20:00

1

1

10–01-08

20:00

0

0