The Span­ish club Real Mad­rid will began its first match of year 2014 against Par­is Saint Ger­main. This is also the first match of new year of Par­is club Par­is. The upcom­ing first match Real Mad­rid Vs Par­is Saint Ger­main [PSG] will be played in Qatar. This is a friendly match which is going to be played on Khal­ifa inter­na­tion­al sta­di­um. The year 2013 was great for Cris­ti­ano Ron­aldo but was not good enough for his club. Hope this new year could be a good one for The Vik­ings & The Parisi­ans. So have a look on Real Mad­rid Vs PSG Match pre­view with time & tele­cast chan­nels of this upcom­ing club friendly match.
REAL MADRID VS PARIS SAINT GERMAIN MATCH SCHEDULE MATCH PREVIEW
Com­pet­i­tion

Club Friendly

Date

02-01-2014 [GMT & IST]

Time

14:45 [GMT] & 20:15 [IST]

Sta­di­um

Khal­ifa Inter­na­tion­al Sta­di­um

Organ­izer

Qatar Foot­ball Asso­ci­ation

Teams

Both Away teams

Tele­cast &

Broad­cast Chan­nels

Sony Six, beIN Sport 1, Sport 1


Al Jaz­eera Sport HD6, Al Jaz­eera Sport HD 1
Why this Friendly match is scheduled?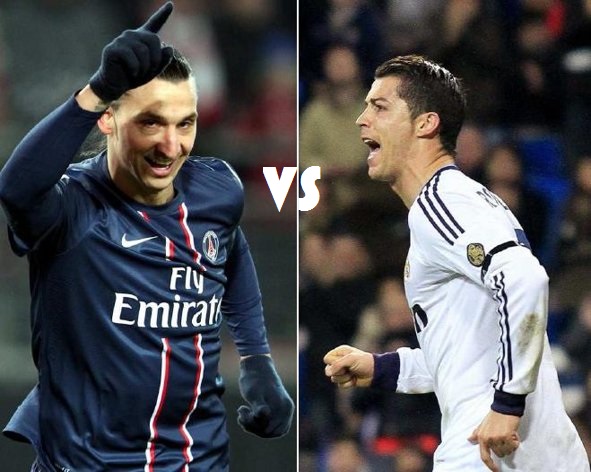 This friendly match is organ­ized by the Qatar Foot­ball Asso­ci­ation [QTA]. The aim of organ­iz­ing this match is to enhance part­ner­ship between Qatar Tour­ism Author­ity & PSG for the pro­mo­tion of Qatar as an attract­ive tour­ist des­tin­a­tion.
The FIFA World Cup 2022 is sched­uled to be played in Qatar. Qatar will organ­ize this world tour­na­ment for the first time in 2022. This club friendly match could one more step of Qatar for its pro­mo­tion.
The pres­id­ent of PSG, Nas­s­er Al Khelaifi said "To play against an excel­lent team such as Real Mad­rid is for us, & all those pas­sion­ate about foot­ball in Arab world, a great source of Joy & under­lines the excel­lent rela­tions that exists between Real Mad­rid & PSG. This game is the best pos­sible way for for teams to pre­pare for the chal­lenges that lie ahead in the second half of the sea­son in their domest­ic cham­pi­on­ships & the Cham­pi­ons League."
Match Preview & News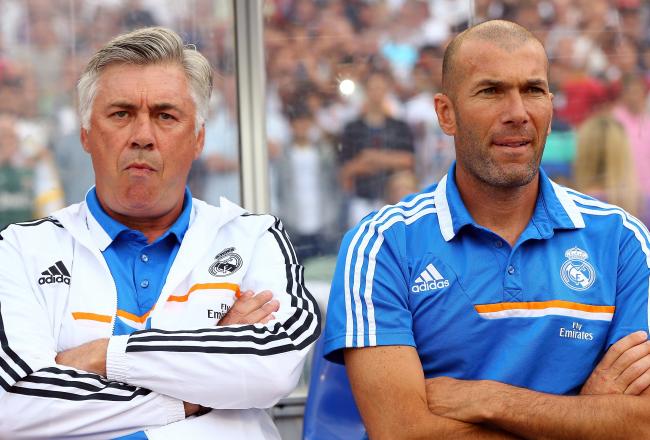 Real Mad­rid & Par­is Saint Ger­main faced each oth­er on 27 July, 2013 last time. That was also a club friendly match in which only one goal was scored by Karim Ben­zema.
The Vik­ings won that game with 1–0. But PSG can make a per­fect com back in this game as have world's top play­ers. Once again, fans might enjoy the rivalry of Cris­ti­ano Ron­aldo Vs Zlatan Ibrahimovic after world cup 2014 qual­i­fic­a­tion matches.
Out of last 5 matches, PSG has won 3 games with loss of single game against Ben­fica in the com­pet­i­tion of UEFA Cham­pi­ons League. Remain­ing game was a draw against Lille by 2–2.
On the oth­er hand The Whites, also won 3 games out of last 5 & remain­ing 2 were draws. The draws were against Osasuna & CD Olimpic de Xativa.
Real Madrid Vs PSG Match Time & Telecast Channels
Real Mad­rid Vs Par­is Saint Ger­main match will be played on 02 Janu­ary 2014 at 8:15 pm [Thursday] for IST. For GMT match date & time is 02 Janu­ary 2014 & 2:45pm [Thursday] respect­ively. The match will be Live tele­cast on TV chan­nels Sony Six, Al Jaz­eera Sport 1, beIN sport 2 & oth­ers. List of tele­cast chan­nels is giv­en below.
India: Sony Six
France: beIN Sport 1
Ger­many: Sport 1
South Africa: Super­s­port Max­imo, Super­s­port 5 Africa
Qatar: Al Jaz­eera Sport 1, Al Jaz­eera Sport HD6, Al Jaz­eera Sport HD 1
USA: beIN sport en Espan­ol, beIN Sport Play, beIN sport USA, Siri­usXM FC