The new manager of Real Madrid, Rafael Benitez said few words about the boo boys who humiliated Gareth Bale in last season. After another win in friendly match against Galatasaray at the home ground, Rafael Benitez respond to the fans who booed Gareth Bale on various occasions when he was playing under coach Carlo Ancelotti.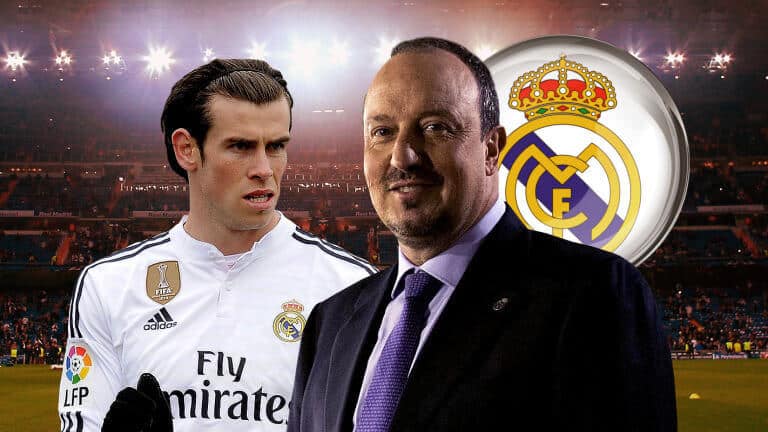 Rafael Benitez Replies To Real Madrid Boo Boys
It was a remarkable first season for Gareth Bale at Real Madrid when he was signed by Ancelotti. He won total of four trophies including FIFA Club World Cup in his inaugural season at Santiago Bernabeu. But next season was really tough for the Welshman. He remained trophy-less and faced lots of criticism for his performance. Meanwhile, his new manager came forward and defended him not like a coach, but as a father also. Real Madrid coach Rafael Benitez told to AS that "If you analyze Bale's movements, you will see they give the team respite. If he had scored against Galatasaray, people would be saying what a great game he had." Read also: Sergio Ramos extends Real Madrid contract "Logically there will be debate over Isco, Gareth and James. We are looking to forge an understanding between them. Isco and James elaborate play between the lines, but not Gareth. He creates spaces and looks to makes runs behind the defence." Earlier this summer, the former Tottenham Hotspur footballer was linked with a move away from Real Madrid to Manchester United. But later on, Madrid and Bale himself claimed that he will continue to play for Real Madrid. In his first season at Real Madrid, Bale scored 15 goals in 27 La Liga games. Next season, he found the back of the net just 13 times in total of 31 La Liga games. Do you think Bale will return to his original form and win some more trophies at Real Madrid?