Here is the list of Premier league upcoming matches with Indian date & time. The league have completed 10 weeks of this season & the Blue lions are still unbeaten in this competition so far. With a comfortable lead of 4 points, they are now considered as the toughest contenders to win the title this season. We have another team in the form of Southampton, still at 2nd spot and looking to close the gap between the leaders. Defending champions Manchester City will be looking for 3 more points when they will face Queens Park Rangers on 8th November [IST]. The Red devils are still struggling for the top 4 spot as they slipped to 10th position after last defeat against City rivals. Check out the list of Saturday & Sunday upcoming matches of Premier League 2014–15 week 11 right over here with Indian date & time.
Premier league 2014–15 Week 11 Upcoming Matches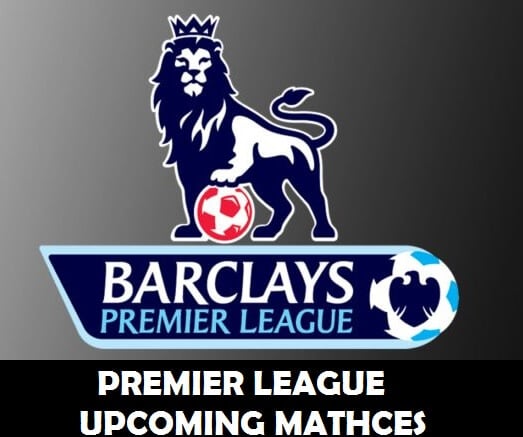 Liverpool vs Chelsea: It will be one of the biggest game of the tournament that will be hosted by the Anfield. Vice champions of Premier League will take on the blues on 8 Nov at their home ground. Jose Mourinho is unhappy at the scheduling of the game, with Chelsea only returning from Slovenia in the early hours of yesterday morning, meaning only one proper training session before they flew north later today for a lunchtime kick-off. Manchester United vs Crystal Palace: Louis Van Gaal side are without a win in three outings after recording consecutive draws against West Bromwich Albion and Chelsea before losing to Man City. According to history, the performance of United is excellent against Crystal Palace, having not lost to the Eagles in the 12 league matches since a 3–0 defeat b Sunderland. Can they maintain this unbeaten run this time? List of Saturday Sunday next week games of BPL 2014–15 Given below is the complete list of next week [Week 11] matches of Premier League with Indian date & Indian Standard Time.
| | | |
| --- | --- | --- |
| Match | Date [IST] | Time [IST] |
| Liverpool vs Chelsea | 8 Nov | 6:15pm |
| Southampton vs Leicester City | 8 Nov | 8:30pm |
| Burnley FC vs Hull City | 8 Nov | 8:30pm |
| Manchester United vs Crystal Palace | 8 Nov | 8:30pm |
| West Ham vs Aston Villa | 8 Nov | 8:30pm |
| QPR vs Manchester City | 8 Nov | 11:00pm |
| Sunderland vs Everton | 9 Nov | 7:00pm |
| Tottenham Hotspur vs Stoke City | 9 Nov | 7:00pm |
| West Brom vs Newcastle United | 9 Nov | 7:00pm |
| Swansea City vs Arsenal | 9 Nov | 9:30pm |
So these are the Saturday Sunday upcoming matches of Week 11 of BPL 2014–15. So which game you are going to watch?