After 10th week of Barclays Premier League 2014–15, the blue lions maintained their unbeatable run. Coach Jose Mourinho's squad is still on the top of the current standings with 3 points lead with Southampton. The Manchester Derby also ended with another win for the sky blues against their city rivals at Etihad Stadium. Arsenal also bagged 3 points with 3–0 victory against the Burnley FC at their home ground. Match between Everton and Swansea City was the only game that ended on draw without scoring any goal. There was a close encounter between Stoke City and West Ham United that ended on 2–2. Here are the Saturday Sunday match results of Premier League 2014–15 after week 10.
Premier League 14–15 Saturday-Sunday Week 10 Match Results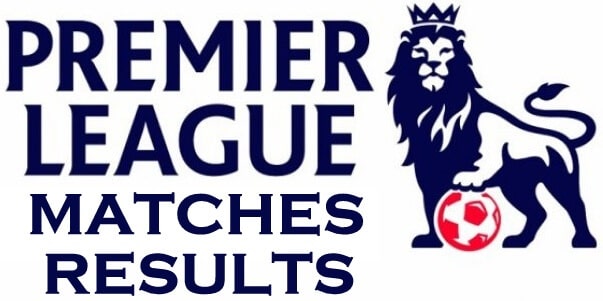 The reds are struggling to bounce back in the competition again faced a loss. Newcastle United made a 1–0 victory of Liverpool on Saturday & clinched 12th in the current standings. This is the fourth loss of Liverpool in this season in 10 games with 4 wins & 2 draws.
Manchester Derby: One more time, the defending champions claimed that they are not going to quit. Although it was 1–0 victory, but win does matter in big games. Though Man Utd. had incredible chances, but City took early lead & successfully defended the whole game. It was Sergio Aguero who provided early lead to Manchester City.
Chelsea football club collected 3 more points to remain at top position after 2–1 victory over Queen Park Rangers. For Chelsea, Oscar and Eden Hazard scoring each and for QPR, Charlie Austin was the only goal scorer.
Arsenal collected 3 more points with 4 wins in the competition. The Arsenal manager, Arsene Wenger said "It was a question of patience and quality and we did all of that. It was important not to concede a goal and in the end it was a comfortable win but everyone works hard in the Premier League. It was a top performance from Alexis Sanchez. His quality is exceptional, he takes responsibility and goes at people. He fights, he can score that is what you want from great players."
BPL 2014–15 Saturday Sunday Other Match Results of Week 10
| | | |
| --- | --- | --- |
| Home team | Results | Away team |
| Newcastle United | 1–0 | Liverpool |
| Stoke City | 2–2 | West Ham United |
| Leicester City | 0–1 | West Brom |
| Arsenal | 3–0 | Burnley FC |
| Chelsea | 2–1 | QPR |
| Everton | 0–0 | Swansea City |
| Hull City | 0–1 | Southampton |
| Manchester City | 1–0 | Manchester United |
| Aston Villa | 1–2 | Tottenham Hotspur |
| Crystal Palace | - | Sunderland |