Players who scored 5 goals in a football game: Five goals of Cristiano Ronaldo have broke the internet and forced the experts to look on history of football. Do you know Lionel Messi and Cristiano Ronaldo are not the only ones who scored five goals in one football match? There are so many players who've already reached this milestone. Brace yourselves as here we are going to provide you the list of footballers who scored five goals in one match. All you need to do is just continue your reading.
Footballers who scored five goals in one game
Malcolm Macdonald — England vs Cyprus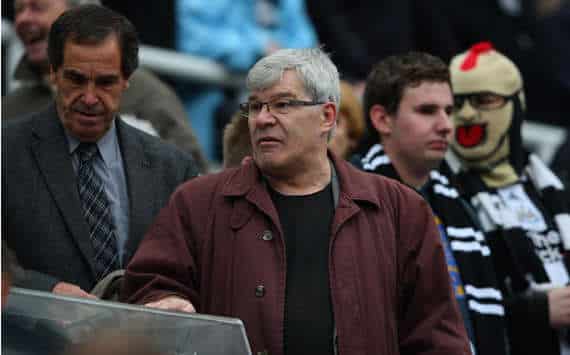 On 16th April 1975, the former England footballer netted all five goals for his national side against Cyprus. He played for one of the best football clubs such as Luton Town, Newcastle United and Arsenal.
Gerd Muller — Bayern Munich vs Tebe Berlin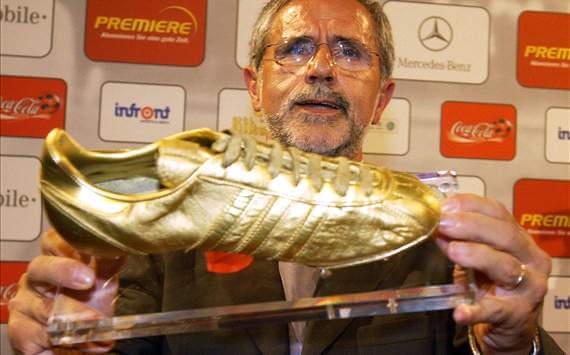 The former German footballer was one of the most versatile product of Germany. He broke and set up lots of records that includes his five goals vs Tebe Berlin. On 10th September 1976, Muller joined Malcolm Macdonald in five goals club. He was the German top scorer seven times during his storied career.
Soren Lerby — Ajax Amsterdam vs Omonia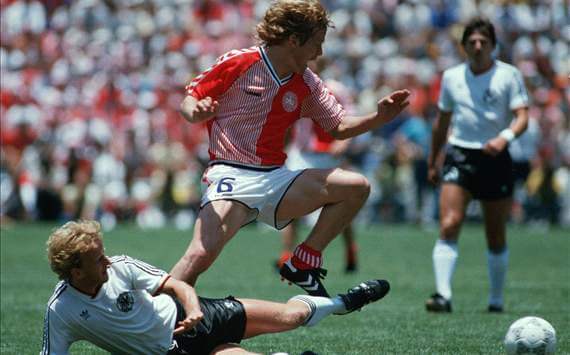 Here comes another European footballer who scored five goals in one game in the form of Soren Lerby. On 29th October 1979, he registered his name in five goals club that he scored against Omonia Nicosia. In 1988, he won European Cup [now known as Champions League] with PSV.
Jurgen Klinsmann — Fortuna Dusseldorf vs Stuttgart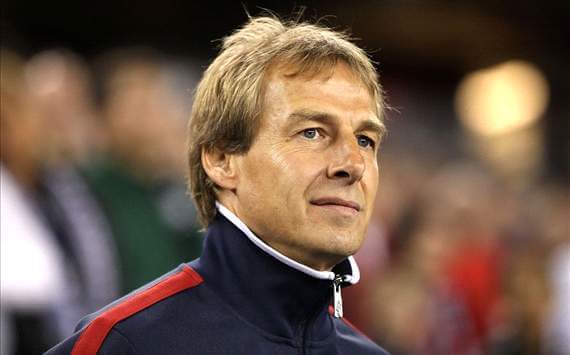 Jurgen Klinsmann is the player that the German clubs will never forget. At the age of 21 years old, Klinsmann became the five goal scorer in one game on 15th March 1986. Within first 42 minutes, he already netted five times and was called up for the International duty immediately.
Roberto Pruzzo — Roma vs Avellino
For Italian club AS Roma, the legendary footballer also holds record of scoring 5 times in a game. The Italian has been passed by Francesco Totti as the club's top scorer but still holds the record for most goals in a single Serie A encounter.
Daniel Fonseca — Valencia vs Napoli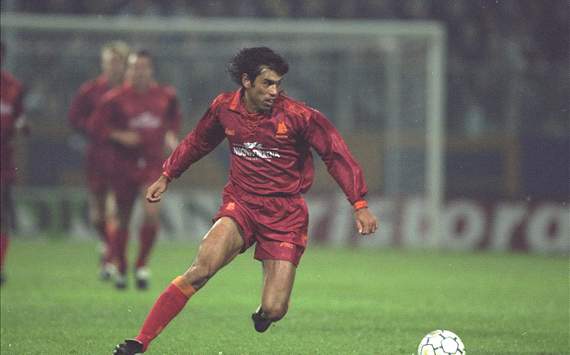 16th September 1992 is the memorable day for Daniel Fonseca as he found back of the net five times on that day. He was then lured to the capital city by Roma before finishing his Italian adventure in Turin where he won two Serie A titles with Italian club Juventus.
Oleg Salenko — Russia vs Cameroon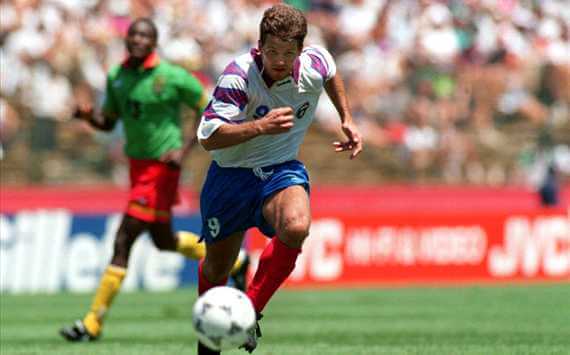 Footballers are known to score 5 goals throughout a wold cup competition. But Oleg Salenko scored five goals in one match of World Cup 1994. His national side won comfortably against Cameroon by 6–1. Later he netted one goal against Sweden that made him the joint top goal scorer of 1994 FIFA World Cup.
Alan Shearer — Newcastle United vs Sheffield Wednesday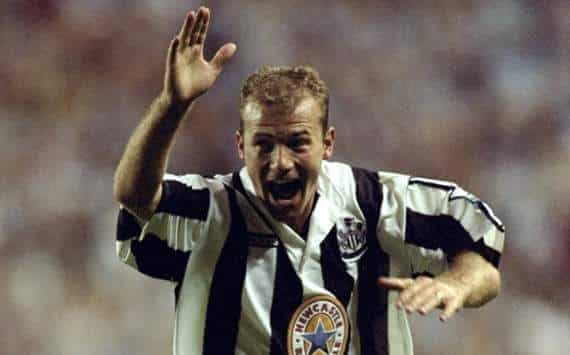 The all time top goal scorer of Premier League also known for this record. The player tasted great success at Newcastle United for which he netted 184 times in his career. With 260, the footballer is still highest goal scorer of BPL. He was uncompromising in the final third on that fateful day and his goal tally was aided by two penalties.
Archie Thompson — Melbourne Victory vs Adelaide United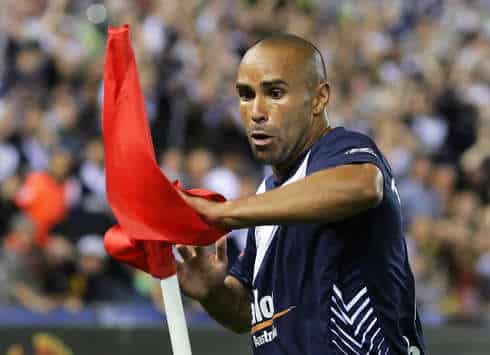 While playing for Melbourne Victory, Archie Thompson was the most watched player and why not as he did what every footballer wants to do. He is no stranger to putting up impressive single game statistics as he also scored thirteen goals in Australia's 31 win over American Samoa.
Radamel Falcao Atletico Madrid vs Deportivo La Coruna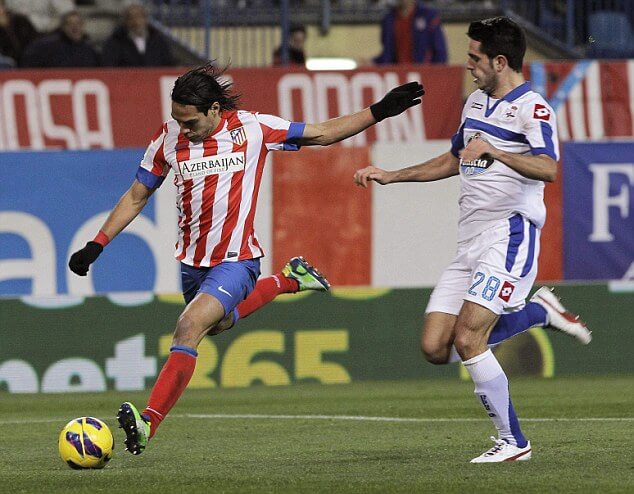 No matter what happened to the Colombian star striker, he'll be remembered for scoring 5 goals against Spanish club Deportivo La Coruna. So far, 34 players have scored 5 goals in Liga BBVA competition and Falcao is also one of them.
Lionel Messi — Barcelona vs Bayer Leverkusen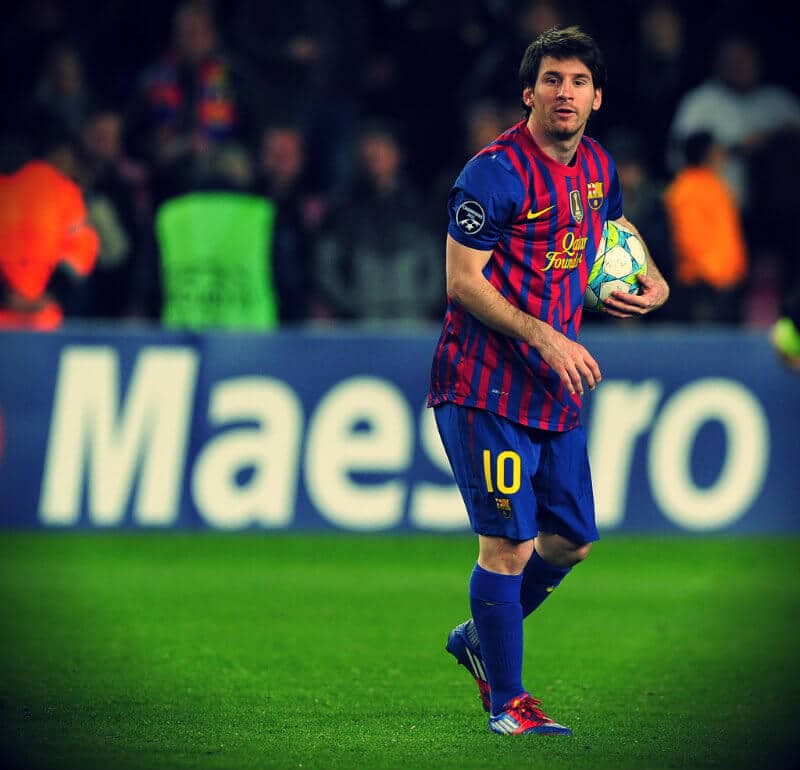 The product of Barcelona turned out the best for the Catalans. The all time top goal scorer of La Liga, Barcelona and UEFA Champions League, Messi also holds the record of scoring 5 goals in one game. Barca won that game comfortably by 7–1 over the German club Bayer Leverkusen.
Cristiano Ronaldo — Real Madrid vs Granada
The Portuguese dreamed of achieving this record as he stated during an interview. On Easter Day of 5th April 2015, the Real Madrid winger fulfilled his dream after scoring 5 goals vs Granada that claimed a huge 9–1 victory of Real Madrid. You can download video of Cristiano Ronaldo five goals vs Granada.
Hope you like this list. If you like it, then you can share it with your friends.