The Bayern captain and Philipp Lahm stated that Bayern desperately need Franck Ribery back in action to win treble this season
Bundesliga 2014–15 Champion Philipp Lahm revealed what the Bavarians are actually missing in their attacking line-up. The World Cup champion desperately wants him back in order to claim the treble this season. Franck Ribery has been ruled out after Bayern's 7–0 win against Shakhtar Donetsk. He didn't play any game since that win.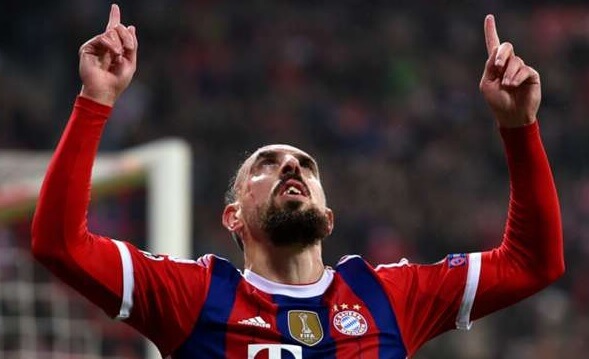 Ribery played his last game for the current champion of Bundesliga on 11th of March 2015 and remains some way off a return. After coming back from Injury, Lahm expressed how important he is for the squad.
Lahm who suffered an ankle injury during the middle of the season, admits Bayern are eager for their injured stars to return quickly. He told to TZ that
Read also: Canada Team Squad for 2015 Women World Cup
"This is not a nice situation for Franck, that's quite clear. But it's not a good situation for the coach and the team either. We need him back. That is the most important thing."
"Franck still has some fitness issues, though. That's the worst thing for a player, when you are having problems and cannot train with the team. When you have an injury and need surgery, you know how long it will be before you can return. But with this kind of injury, you never know how long your recovery will take. That's frustrating for a player."
With four games yet to be played, Bayern Munich have already won the Bundesliga title this season. But the season is not over yet as they'll face Barcelona in the semi final round of UEFA Champions League. The Bavarians are the only ones from Germany who are in the race of winning treble this season.
Can Franck Ribery return to play against Barcelona in semi final? Time will tell.