NorthEast United football club is an Indian Super League team which is based in Guwahati, Assam. Here is the complete wiki of this team including its home ground, team squad and staff. The team was founded on 15th August 2014 to play for newly football competition called Hero ISL. Bollywood actor John Abraham and Shillong Lajong are the owners of the this team. The New Zealand defender Ricki Herbert is the current manager the this club.
North East United FC
Full Name

NorthEast United FC

Date of Formation

15 August 2014

Home Ground
Indira Gandhi Athletic Stadium
Capacity

35,000 spectators

Owners

John Abraham, Shillong Lajong

Manager

Ricki Herbert

Coach

Thangboi Singto
NorthEast United FC History
On 15 August 2014, the foundation of this team took place by the All India Football Federation and IMG-Reliance. The day is also celebrated as Independence day in India. For this team, Bollywood action superstar John Abraham and Shillong Lajong Football Club took interest and won the bidding for Guwahati Franchise. Read also: Delhi Dynamos FC The team has long been known as one of India's footballing hotbeds. First post independence captain, Talimeran Ao, hailed from the region, as does modern legend Baichung Bhutia. Team manager Ricki Herbert also has experience of managing his international team in 2010 FIFA World Cup, has been brought in by the club in a managerial role. Joan Capdevila is also member of North Easy United FC who was member of Spain's title winning teams at both UEFA Euro 2008 and FIFA World Cup 2010.
NorthEast United Home Ground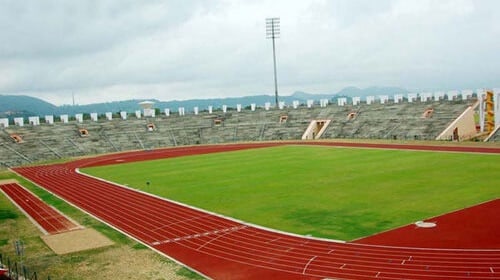 Indira Gandhi Athletic Stadium is the home ground of this ISL team which is named after former Indian prime minister Indira Gandhi. It is also called as Sarusajai Stadium which is located in Guwahati, Assam, India. Although it is an athletic stadium, but it is mainly known for football matches. Read also: Atletico de Kolkata wiki It was opened in 2007 with capacity of 12,000. Later it was decided that it will be home ground of an ISL team and it went for renovation in 2014. The stadium can now accomodate total visitors of 35,000. On 13 November 2011, the first match was played on this ground between home side India and Malaysia. It was an international friendly match which ended with final score of 1–1.
NorthEast United Team Squad and Staff
In first team squad, the team featured with 2 goalkeepers, 5 defenders, 9 midfielders and 5 forwards. The Spanish defender Joan Capdevila is the marquee player of this team who played in Spanish Primera division i.e. La Liga. Being a defender he scored 36 goals in his career after playing 410 games. Espanyol was the fist professional football club of Joan Capdevila. Read also: Mumbai City FC Wiki Copa del Rey victory with Deportivo La Coruna was the first major title victory of Joan Capdevila. Later in 2008, he won UEFA Euro 2008 with his international team. 2 years later, he lifted the biggest football competition trophy FIFA World Cup in 2010. He played for clubs like Espanyol Atletico Madrid, Deportivo La Coruna, Villarreal and Benfica. Check out the list of team squad of North East United football club below.
| | | |
| --- | --- | --- |
| Player Name | Position | Nationality |
| Joan Capdevila | Defender | Spain |
| Kunzang Bhutia | Goalkeeper | India |
| Rehenesh TP | Goalkeeper | India |
| Aiborlang Khongjee | Defender | India |
| Massamba Lo Sambou | Defender | Cameroon |
| Pritam Kumar Singh | Defender | India |
| Robin Gurung | Defender | India |
| Tomas Josl | Defender | Czech Republic |
| Alen Deory | Midfielder | India |
| Boithang Haokip | Midfielder | India |
| David Ngaigte | Midfielder | India |
| Do Dong Hyun | Midfielder | South Korea |
| Guilherme Felipe de Castro | Midfielder | Brazil |
| Isaac Chansa | Midfielder | Zambia |
| Jibon Singh | Midfielder | India |
| Milan Singh | Midfielder | India |
| Zodingliana Ralte | Midfielder | India |
| Cornell Glen | Forward | Trinidad & Tobago |
| Durga Boro | Forward | India |
| Luis Alfredo Yanes Padilla | Forward | Colombia |
| Redeem Tlang | Forward | India |
| Seimeinlen Doungel | Forward | India |
Coach: Thangboi Singto
Crest and Logo of Team
After few days of club formation, the owners unveiled their official logo. The logo of Northeast United is featured with 8 stars at the top of crest representing each state of North side. They have introduced a slogan of 8 states, 1 United which represent unity of all 8 states. Crest is designed with red and black applications. Between 8 stars and crest name of club "NORTHEAST UNITED" is written in capital letters.