Nike unveiled their new Nike Tiempo Legend VI Academy 2016 football boots. The complete black in color soccer cleats are the latest launch of Nike which are built with new technology and material. In the month of April 2015, we have seen the Nike Academy pack which got very good response from football players and now we have another new football shoes that are all set to do so. Let's have a close look on the new shoes unveiled by Nike. Check out full information with images.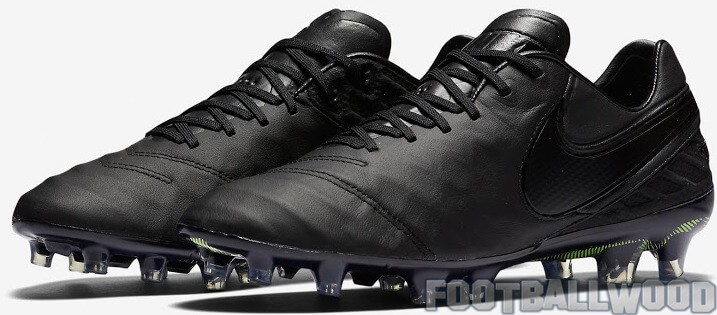 Nike Tiempo Legend VI Academy 2016 Football Boots
The all new Nike Tiempo legend VI football boots are completely black in color except the text written on sole plate and studs. Front area of boot is designed in such a way so that it can provide better control on ball. Laces are also in black.
At the back area of boots, there is a black colored Nike swoosh which is looking pretty cool and adds good appearance to the boot. It boast the same technological characteristics as previously unveiled colorways. Built with a super soft kangaroo leather upper with x‑ray support skeleton that allows Nike to remove much of the stitching in the forefoot area of the boots.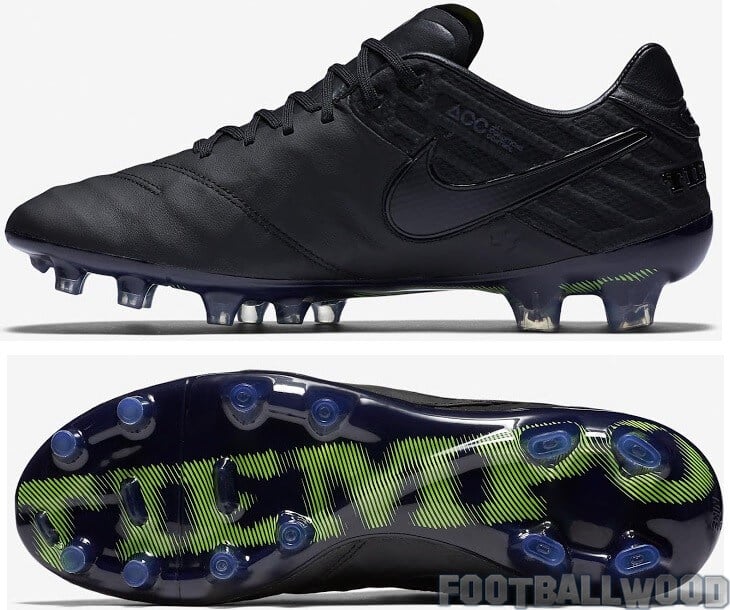 The sole plate is featured with total of twelve studs. Eight spikes are built at the front while remaining four on back. Inside shoes, you can see yellow sole featured with "Tiempo" name above which black colored Nike Swoosh is also designed.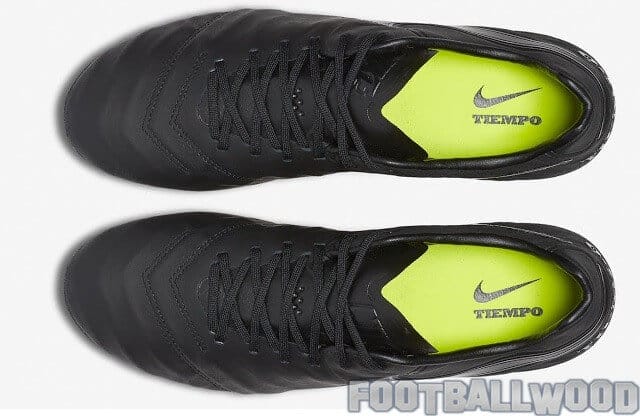 Price Of Nike Tiempo Legend VI Academy 2016 Boots
These soccer cleats are available in limited edition just like its previous series. From 7th of March 2016, you can buy these new football shoes of Nike from their official application. The price of Nike Tiempo Legend VI football boots is $210 [€210, £165]. No words have been spoken about the availability of these shoes from retailers. So if you want to purchase them, you have to open Nike App.
So how much you like these new Nike Tiempo Legend VI Academy football boots of Nike?