Nike is going to bring the revolution in the world of football cleats with its totally new Nike Magista Proximo 2015 Football Boots. These new Nike football Boots are designed to play for small sided games on turf, streets and indoor courts. Usually, the manufacturer companies designed boots for Football grounds but this time Nike has taken a new step in manufacturing new soccer cleats with keeping view in the mind for small sided artificial surface. Today we are going to reveal the leaked information of all new Nike Magista Proximo football boots of 2015.

Nike Magista Proximo 2015 Football Boots With Pics
The Magista Proximo Football Shoes are based on the Nike Magista Obra Boots. The New Proximo Football Boots of Nike are featured with a black dynamic fit collar in which fly knit technology and Nike skin is used to offer a cutting edge control boot for small sided games on turf, indoor courts and streets.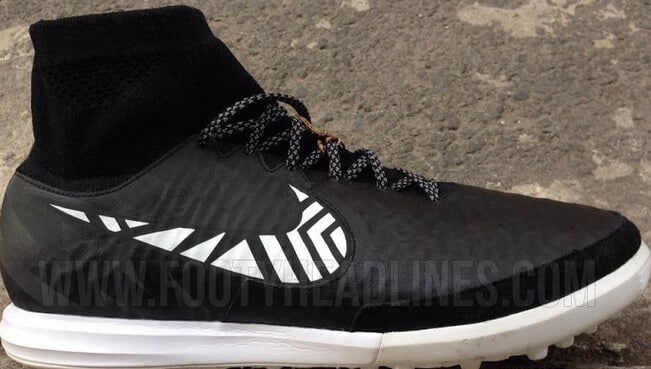 In the previous version of the Nike Magista Obra Indoor and Turf Boot was mainly in black with a white / black swoosh while to create a unique design in this version, Nike added a reflective graphic pattern in the heel area to create a unique design. New Silver Hypervenom boots of Neymar have been also leaked.

The Magista Proximo Indoor Boots are almost identical with its previous version Nike Magista Obra. In order to design these latest shoes, the fly-knit technology has been used by Nike which offers a second skin and sock like feel. Nike combines the fly knit upper of the Magista Proximo indoor soccer cleat with an ultra thin layer of Nike-skin [less than 0.1 mm thick] and All conditions control for better ball control.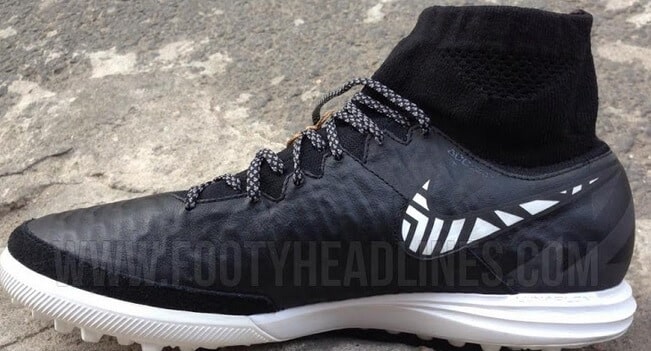 To increased durability, Nike added an extra layer on the toe box in the new Nike Magista Proximo Boots. In March 2014, the iconic dynamic fit collar is used to offer a more locked down fit and to change the design of football boots forever. Nike will reveal the new Nike Magista Proximo Soccer Cleats with both Indoor and Turf version in next year March 2015.