Enjoying this season with Argentina's Lionel Messi and Uruguay's Lionel Messi, Neymar spoke about the Spanish rivalry MSN vs BBC. The Brazilian winger said the trio of Barcelona is better than that of Real Madrid. His side is still in the race of winning treble of European championships.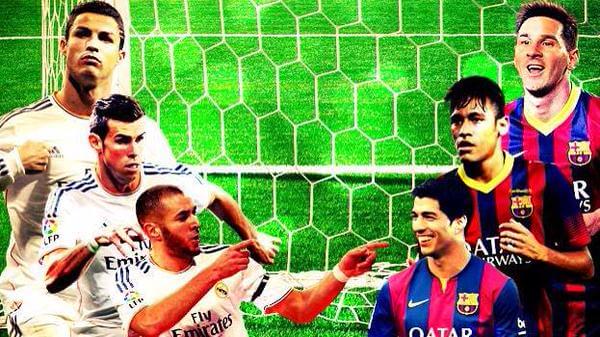 Neymar: MSN is better than BBC
It was great last year for Real Madrid forwards Benzema, Bale and Cristiano. But this year, Messi, Neymar and Suarez are looking more aggressive. Barcelona are currently at the top of La Liga, qualified for the final of Copa Del Rey final and have won the first leg of UEFA Champions League round 16. The attacking trio of Real Madrid that is featured with Cristiano Ronaldo, Gareth Bale and Karim Benzema — commonly referred to as 'BBC' have been criticised for their respective display following a faltering run of form since the turn of the year. During an interview, the Brazilian winger Neymar told "Are we better than BBC? I think so, but I prefer not to talk about rivals. I do not know if it is just because of our front three but we always seem to do some damage to our opponents. Each time we play we get better. Suarez and Messi are two players you do not need to talk." "Messi is the best in the world and Suarez is also the best! It's a pleasure to play with both of them." Neymar also said about the upcoming El Clasico that is to be played on 22nd March 2015 at home ground Camp Nou. About this clash he said "We will approach it as a final. We have a very good team. We just have to think of victory. To end the game four points clear would be amazing." Do you think Messi, Suarez and Neymar are better than Bale, Benzema and Cristiano?