The professional soccer league of United States is continuing its expansion to promote the world's most popular spor. The league owners are now adding new teams in MLS to make this competition one of the best of world. In past few years we have seen rapid addition of new teams like San Jose Earthquakes [2008], Seattle Sounders FC [2009], Philadelphia Union [2010], Vancouver Whitecaps FC, Portland Timbers [2011], Montreal [2012]. Which are the future teams of this American and Canadian Soccer competition? Just continue your reading.
New Teams in MLS League Soccer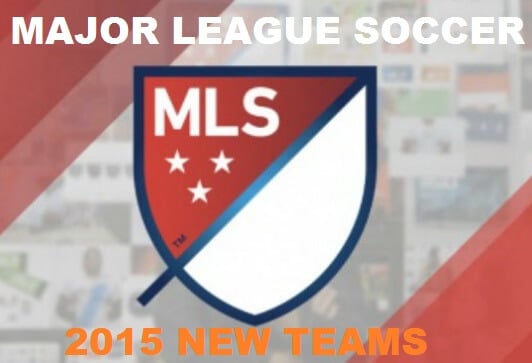 New York City FC Foundation: 21 May 2013 CEO: Ferran Soriano Head coach: Jason Kreis Stadium: New York City FC Stadium Capacity: 28,000 The very first team to play in the upcoming season of MLS is New York City FC. The team has not played even a single game & have earned millions of fans worldwide. This is because the club have signed one of the most famous star players which includes former Spanish forward David Villa, England midfielder Frank Lampard. It will be the twentieth team of Major League Soccer which gained approval on 21st of May 2013. The expansion rights of New York City FC were bought by Manchester City and the New York Yankees, a baseball team for $100 million. New York City FC is the home ground of NYFC.
Orlando City Soccer Club
Foundation: 19 November 2013 Head coach: Adrian Heath Stadium: Citrus Bowl Orlando, Florida Capacity: 61,348 BODs: Flavio Augusto da Silva [chairman] & Phil Rawlins [President], Alex Leitao, John Bonner, Brett Lashbrook [COO] This is the another Soccer club of MLS which will make debut in 2015 with NYFC. The foundation of 21st soccer club of Major League soccer took place on 19th of November 2013. Adrian Heath have given the full charge of managing this team for the first season. Its expansion rights were bought by Flavio Augusto da Silva and Phil Rawlins. The club have signed Tyler Turner, Tommy Redding, Rafael Ramos, Adama Mbengue, Harrison Heath, Luke Boden, Darwin Caren, Kevin Molino and Estrela. Orlando City Soccer Club have also signed the Brazilian legend Kaka for the first season on loan. Kaka have won lots trophies in his football career including FIFA World Cup, FIFA Ballon D'or.
Other Future Teams of MLS
Two more teams have been confirmed for the upcoming seasons of Major Soccer League. Atlanta, the new soccer club of this league was founded in 2014. New Atlanta Stadium will be the home ground of this club. It is announced that Atlanta will play their first season in this competition in 2017. The second future team of American Major League Soccer is Miami. It was also founded in 2014. So far, there are no confirmations about the MLS joining date due to its pending stadium agreement. Arthur Blank is the owner of club and Darren Eales is the president of club. New Atlanta Stadium will be the home ground of it which will hold maximum of 29,322 spectators. So these are the new teams of Major League Soccer. The new season this campaign [2015] will begin from March. For next season, MLS have introduced its new official league logo which was highly praised by the Americans.