The sports partner of Italy National football team Puma has unveiled new uniform kit. As the team has qualified for World cup which is going to start on 12 June 2013 Italy has got group D with Uruguay, Costa Rica & England. Puma has launched some other kits of other national football in which Italy kit is also one of it. There are some changes are made on this new kit, so lets have a look on new kit for FIFA World cup 2014 of Italy.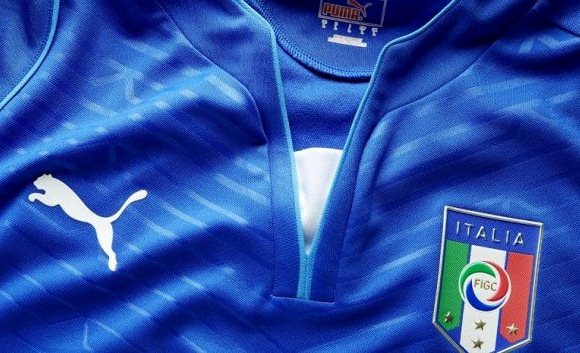 Italy World Cup 2014 home kit details
Jersey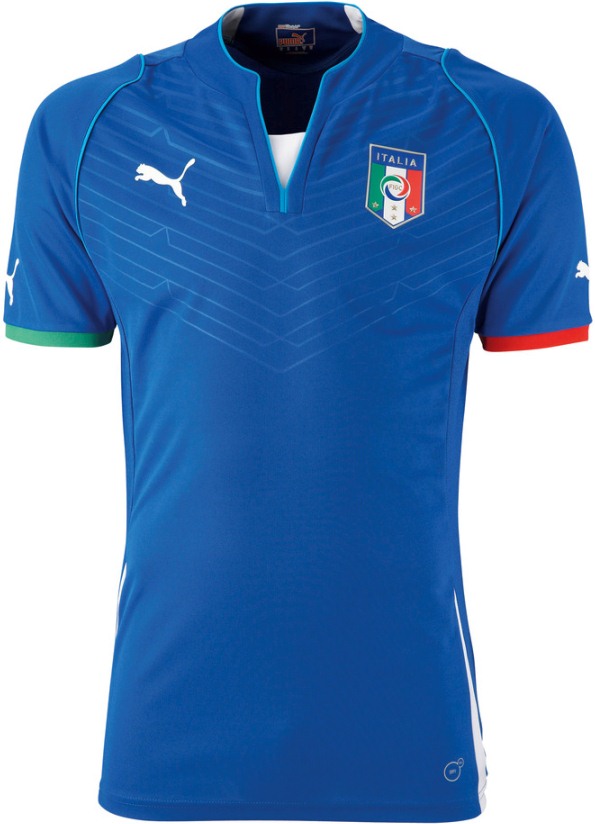 The new home jersey of Italy football team is designed with blue as a major color. Puma has made this home kit very light in weight which helps to evaporate sweat instantly. In this jersey, the logo of Italy national football team is designed left chest & the logo of Puma is marked on right chest.
Some V shape stripes are also designed on front of home jersey. At the end of arms, green colored round end is provided at the end of right arm. On other arm red colored round is designed at same spot. Both colored rounds are representing the colors of Italy national flag. Neck of jersey is designed in long V shape.
Shorts & Socks
White color the major color used by Puma for the manufacturing of shorts. On left side of short the jersey number is appearing & on other side the logo of Puma is available The color of Puma logo is in golden color which is giving shining effect. The socks are combination of blue & white color. Blue is the major color with white strip starting from the top to bottom. The inner socks are also of white colored.
Italy away kit for World cup 2014 details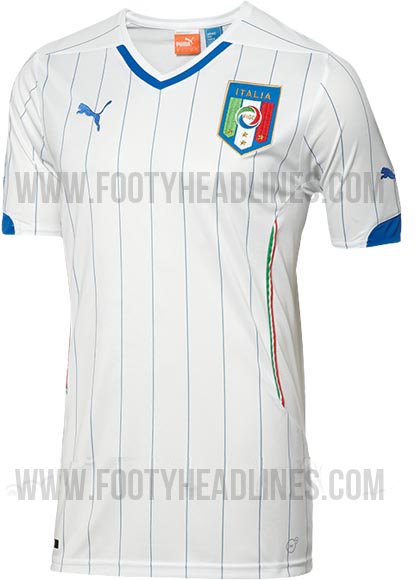 Whole design of away kit of Italy is the reverse of home uniform. The jersey is white in color with some blue appearance. In away kit, the logo of Puma is appearing in blue color. At the end of arms, blue colored ending is provided. Collar of away kit is V shaped with some appearance of blue. Both new home & away kit of Italic team will be launched at the beginning of next year. So there just count of days of left for its launch. Till then have a look on some other kit of football teams.