Netherlands Vs Canada 2015 FIFA Women's World Cup match preview, time, TV channels and live streaming and goals video highlights
The hosts will be looking to qualify for next round of 2015 FIFA Women's World Cup when they'll play against Netherlands. It will be played at Olympic Stadium on 15th June. Canada are leading Group A with four points and are just one win away from next round. TSN 5 / 4 / 690 Montreal are the broadcaster of this game for home nation. Check out the other telecast providers and live streaming of Netherlands Vs Canada below.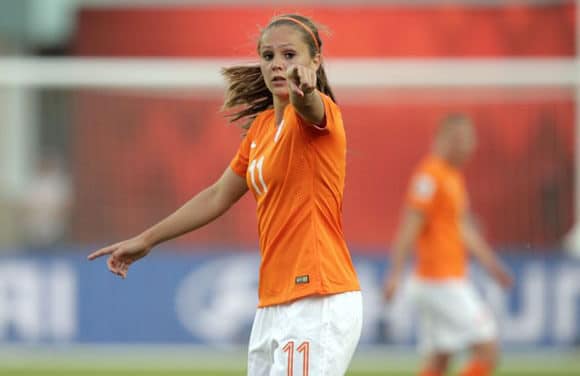 Netherlands Vs Canada 2015 Time, Telecast Channels
MATCH SCHEDULE
Competition

2015 FIFA Women's World Cup

Date

15 June [GMT], 16 June [BST, IST]

Time

11:30 pm [GMT], 12:30 am [BST], 5:00 am [IST]

Stadium

Olympic stadium

Seating capacity

66,000 spectators

Home team

Canada

Away team

Netherlands

Round

Group stage [3rd match]

Telecast channels

TSN5, TSN3, CTV, RDS, NPO 3, Eurosport
Canada: RDS, CTV, TSN 690 Montreal
Netherlands: Eurosport
France: Eurosport France
Colombia: DIRECTV play Deportes
Sweden: TV4 Sweden
Australia: SBS One Australia
Austria: Eurosport 2 Germany
Brazil: Band
Canada: TSN1 / 3 / 4 / 5
Colombia: DIRECTV Play Deportes
Denmark: TV2 Sport Denmark
Thailand: Thai TV3
Germany: Eurosport Deutschland, ZDF
Japan: NHK Japan
Norway: NRK 1
Peru: DIRECTV Sports Puerto Rico
Spain: Eurosport Spain
United Kingdom: BBC Two, British Euro Sport 1
United States: Fox Sports Go, NBC Universo NOW, SiriusXM FC, Fox Sports 1 USA
2015 women's world cup broadcasting rights
Match Preview
After winning against China in the opening game of 2015 FIFA Women's World Cup, Canada drew with New Zealand. They are at the top of Group A after two matches with only Monday's game left to play.
If China wins against New New Zealand, Canada must win against Netherlands to stay at the top spot, under that scenario would also send Canada through as the second place team. But if Canada loses to Netherlands and China beats New Zealand, the host will be at third spot which could be vulnerable for next round qualification.
Related: Thailand vs Germany 2015 Women's World Cup
Despite Herdman's declaration that Canada "should" beat New Zealand in its second match, the teams played to a scoreless draw. He told to media "Game three you always want to freshen things up. You know you are going to come up against better teams in the next rounds and not to say that the Dutch aren't a good team but you know that you got some tough tests coming next so we are thinking about games ahead."
Teams Squad of Netherlands: Guerts, Van Lunteren, Van Der Gragt, Van Den Berg, Hogewoning, Dekker, Melis, Spitse, Miedema, Van De Donk, Martens, Bito, Janssen, Hoogendijk, , Van Dongen, Van Veenendaal, Middag, Van Erp, Van De Ven, Roord, Lewerissa, Van De Sanden, Christ.
Canada 2015 women's world cup team squad
Netherlands Vs Canada Live Streaming
You can watch the online live streaming of Netherlands vs Canada on Fox Soccer 2Go
Clicking on above link will take you to official website of Fox Soccer 2Go where live streaming of NED vs CAN is available.
Netherlands Vs Canada 2015 Women's World Cup Video Highlights
Netherlands vs Canada 1–1 video highlights