Bar­celona and Argen­tina for­ward Lionel Messi believes that his club team mate Ney­mar is cap­able of win­ning FIFA Bal­lon D'or. Dur­ing an inter­view with France Foot­ball, Messi told to report­ers that Ney­mar will win Bal­lon D'or one day. The five times best foot­baller of the year award win­ner said Ney­mar have all those cap­ab­il­it­ies a play­er should have to win the best play­er of the year award.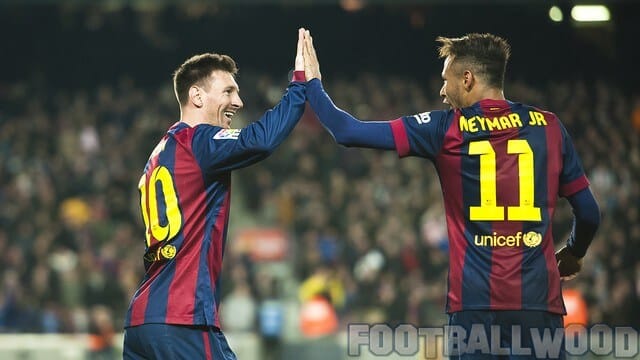 Messi: I Believe Neymar Will Win Ballon D'or One Day
Lionel Messi told to France Foot­ball "I believe Ney­mar will win Bal­lon D'or one day. He pos­sesses all the qual­it­ies you need an is a play­er of extraordin­ary class. He will one day be what he wants to be. Everything is pos­sible for him. He is quick, has great tech­nique and is excel­lent in one-on-ones. He really has it all."
Read also: Top 10 richest foot­ball clubs 2015
Ney­mar fin­ished third in FIFA Bal­lon D'or 2015 as his team mate Lionel Messi bagged fifth Bal­lon D'or trophy, while Cris­ti­ano Ron­aldo had to sat­is­fied with second place. Messi fur­ther said
"Every time I get the ball, Ney­mar and Suarez are mak­ing them­selves avail­able, which gives me more space and more options to cre­ate some­thing. We know each oth­er very well."
Read also: Real Mad­rid 2016–17 kits
"Ney­mar was the first to arrive of the two and we got to know each oth­er really well, cre­at­ing an amaz­ing con­nec­tion. Then Luis joined us as well and imme­di­ately adap­ted. It all went quiet nat­ur­al. We have a great rela­tion­ship."
So this was what Messi said about Ney­mar. Do you think, Ney­mar can really win Bal­lon D'or trophy?