Manchester City boss Manuel Pellegrini believes that his side can still catch Chelsea if they continue their winning run. After huge win of 5–0 over Newcastle United in last game, the Sky Blues are confident to defend their Premier League title. Although they are 5 points behind league leaders, but they still have enough time to reach the blues.
Manchester City came from behind late in the season to claim each of their two Premier League titles to date, and Pellegrini is optimistic that history will repeat itself in 2014–15.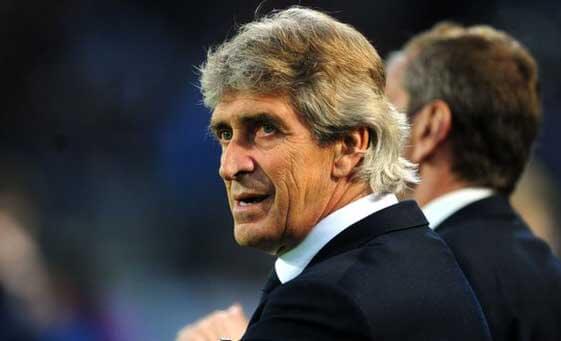 The manager told to BBC Sport "I'm very pleased because we returned to being a scoring team here at home and also because we didn't concede goals. Of course if the other teams drop points it's better for us, especially Chelsea because we don't depend on just what we can do."
"All the other teams are behind us in the table, so it doesn't matter what they do if we continue winning. If we want to continue fighting for the title, we need Chelsea to drop more points, but we have to play for another 36 points more, so that's a lot of time."
Win against Newcastle United at Etihad stadium was the first win of Manchester City since 4th January 2015. It was biggest league win of the Sky Blues since March 2014. Spanish midfielder scored two goals in City's 5–0 win against Newcastle United.
The defending champions of Premier League made a perfect start and even the visitors gifted them penalty after 28 seconds, and went on to produce their most fluent attacking display of the season.
City's midfielder
Yaya Toure
had 134 touches and made 125 passes — with a pass completion rate of 87.2%
Club manager Manuel Pellegrini further said "I think it's very important to arrive to that game winning. That's why for me it was so important during the week just to focus our minds on this game [against Newcastle] and now we have three days to prepare for the game against Barcelona."
Manchester City will now welcome Barcelona for first leg quarter final round of UEFA Champions League 2014–15. Last season, they were eliminated by the Spanish giants in same round with an aggregate score of 4–2. Can they do it this time?