Luke Shaw has been shower­ing words of praises for Ole Gun­nar Sol­skjaer, the care­taker man­ager of Manchester United. Accord­ing to him, Sol­skjaer has brought attack­ing and pos­it­ive impetus to the team.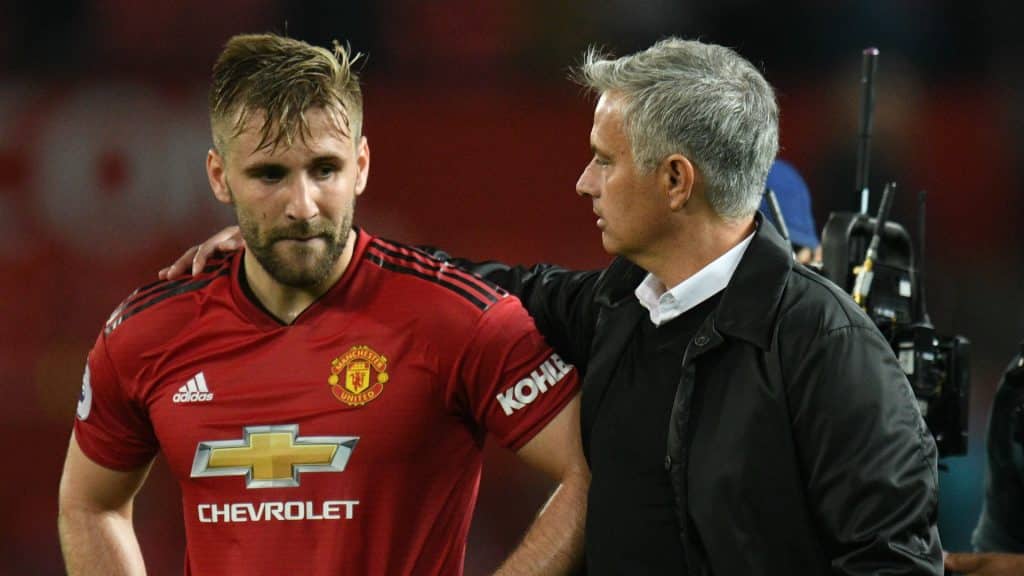 Sol­skjaer has come as a replace­ment for Jose Mour­inho. He had been sacked elev­en days ago after lead­ing Manchester United to the worst start to the sea­son in the era of Premi­er League. The Por­tuguese had been cri­ti­cized extens­ively because of his defens­ive and drab style of foot­ball in his two-years of reign at Old Traf­ford. This style was com­pletely unlike the her­it­age of the club.
With the arrival of Ole Gun­nar Sol­skjaer in the club, Manchester United has scored 8 goals in 2 games. Also, 6 dif­fer­ent play­ers have found the net. It seems like the Nor­we­gi­an has released the hand­brake.
While United pre­pares for the Premi­er League match against Bournemouth. Luke Shaw has exclaimed that the care­taker boss has had a pos­it­ive influ­ence on the team. He says that it can be seen how much things have changed with­in a short peri­od of time. Accord­ing to him, he is a pos­it­ive man­ager and is aware of what the club requires. Also, he knows what the sup­port­ers want in the man­ner that they are play­ing. Sol­skjaer brings that quick-play and attacks back at Manchester United. And he is cer­tain that the fans are going to appre­ci­ate the new care­taker man­ager as much as the play­ers and they do.