Today we are shar­ing skills & goals video of Bar­celona star for­ward Lionel Messi. The four times FIFA Bal­lon D'or win­ner is just unstop­pable with a ball at his feet. It would be not incor­rect to say­ing that he is the back­bone of the Span­ish club. Bar­celona has won lots of trophies under his pres­ence. In the year of 2013, the play­er suffered a lot due to his injur­ies & the club lost some matches dur­ing his injury time. So be ready to watch online skills & goals Videos of Lionel Messi.
Skills & Goals Videos of Lionel Messi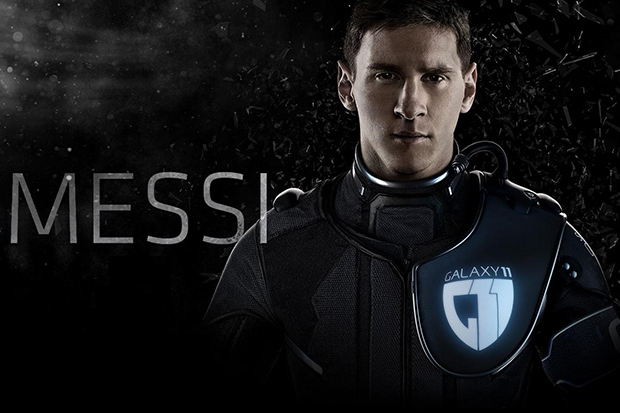 Main top­ics of video you will watch next.
1. Messi & Ron­ald­inho Des­troy­ing Ser­gio Ramos
In this video, along with Leo Messi, the former Barcelona';s star Ron­ald­inho is also there. Both of them are des­troy­ing Real Mad­rid defend­er & cap­tain Ser­gio Ramos. The online watch of this video is also avail­able. So watch & down­load this video below.
2. Lionel Messi Destroying Santiago Bernabeu
This video is again an incred­ible one of the Argen­tine striker. The length of this video is 6:36min. Watch & share this video with your friends also. Enjoy your watch­ing.
3. Lionel Messi Solo Goals in HD
This is the video of Messi against anoth­er Span­ish club Levante. The match is of Copa del Rey com­pet­i­tion which was a day of the striker. The length of this video is 16:03 min. Giv­en below is the online video & down­load is also avail­able.
4. Powerhouse Video of the Striker