In past few months, fans of Lionel Messi has been increased by huge number specially in India. After FIFA World Cup 2014, the Argentine player earned millions of Indian fans & also grabbed golden ball in the summer competition. If you are using a smartphone & are a die hard fan of Messi, then there is a good news for you. Now you can add extra attractiveness to your mobile with new mobile cases. Yes, the mobile cases of Lionel Messi are now available in India. Have a look on these fresh covers of Messi for smartphone users.
Mobile Covers of Lionel Messi in India
Duotone Football Case For Google Nexus 5
When it comes about smartphone, then Google Nexus comes first. The first smartphone with Kitkat Android is now got some more incredible features. Upgrade you device with new duotone football case. The faster & lighter smart phone just for another impressive feature. You can call it simple but extraordinary designed case.
Gold Logo of Messi For HTC One Smartphone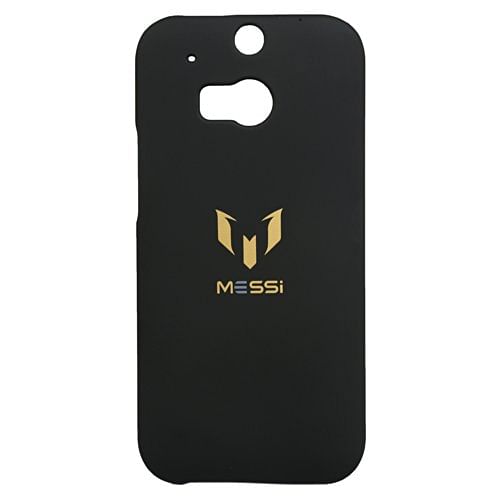 The three stripped "M" logo of Messi designed by the German brand Adidas is featured on back of HTC One case. Only E letter is featured with blue color & rest of design is in golden appearance. The M logo of Messi got great response from all his fans as it featured with his name letter & three stripes for which Adidas is known for.
Leather Cover for Google Nexus 5
There is one more case for Google Nexus 5. It is designed to give feel of real leather while holding your Kitkat Android smartphone. The cover is designed with black background on which white colored "M" trademark is also printed. You can buy both covers for Nexus for regular change.
Stripe Cover For Sony Xperia Z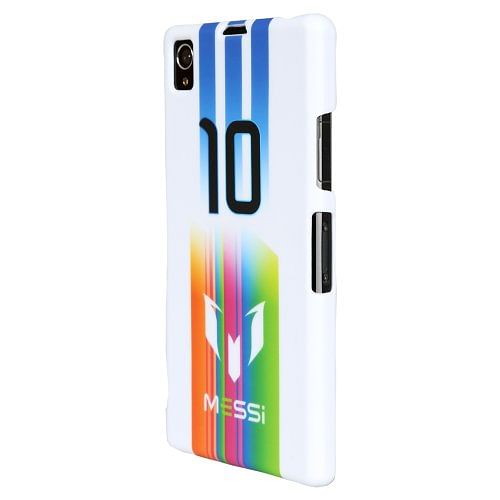 It is a combination of blue, orange, pink, green, black & white colors. In other words its color combination looks similar with Adidas A50 color cleats of Messi. Along with logo, jersey number is also written in black appearance.
Fluro Pink Cover for Samsung galaxy S4
Now its turn of Samsung products. Now you can make you Samsung Galaxy S4 more attractive with Fluro Pink Case. On its back, 10 letter in green appearance is written on pink & black background.
Messi Signature Case For iPhone 5 / 5S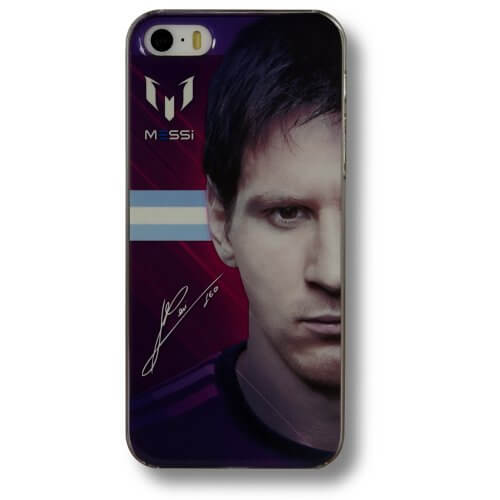 These are also available for iPhone users. If you are using Apple iPhone 5 or 5S, then Messi's signature profile case is the best suitable for your device. One this cover, one side face with his signatures are printed on it.
Signature Profile Case For Samsung Galaxy Grand 2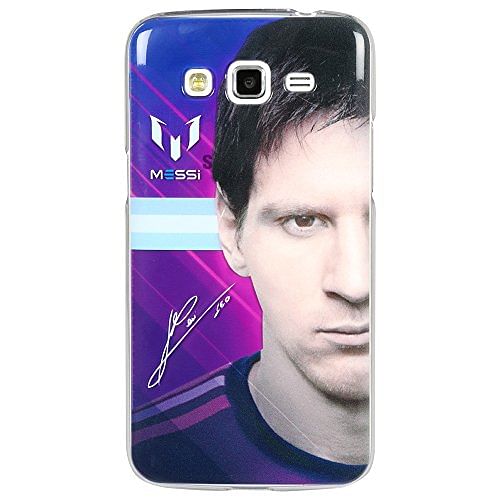 Quite similar with above cover. Almost all layouts are on same position with minor changes in color combination. It lets you to have a better control on your mobile due to its slim design.
Which one you like the most? So grab one or more Messi mobile case for you smartphone now & show that you are real fan of Lionel Messi. These covers are available in leading stores at different price ranges based on sizes & thickness.