The Argentine footballer Lionel Messi and his childhood girlfriend takes part in TV quiz show which is known as "Como Anillo Al Dedo". The show will be aired on television of Buenos Aires on this weekend which is based on El Trece network. Both were spotted in a TV show and soon it will be telecasted to the Argentine fans. Messi and Antonella Roccuzzo has been in a relationship since year 2008.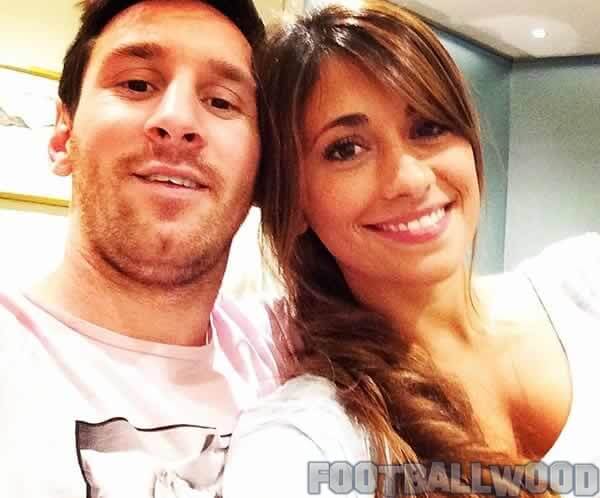 Lionel Messi & Antonella Roccuzzo Takes Part In Quiz Show
This show is Argentinian version of the English show "Mr and Mrs." where couples have to display how well informed they are about their partners by answering a series of questions. The show is looking quite interesting. So all you fans of Messi, don't miss this episode at any cost.
The presenter of the show asked about the weight of Thiago Messi at the time of his birth. Lionel Messi replied with answer "three kilos, 100". He was few grams off. On 11th of September 2015, his wife gave birth to their second baby Mateo in Barcelona. Earlier, it was said that the name of newly born baby would be Benjamin, but later, it was announced that the name of his new son is Mateo.
Right now, he is suffered from leg leg injury that took place during first leg match against Las Palmas. Last year, Lionel Messi helped Barcelona to win treble after scoring total of 58 goals in 57 matches. He is the strongest competitor of current best player Cristiano Ronaldo to win the fifth Ballon D'or trophy of his career.
We have got a video featuring Messi and Antonella Roccuzzo in TV show "Como anillo al dedo". Check out this video below.