The big day for the great Argentinian footballer has arrived. The official Lionel Messi wedding took place on June 30, 2017. It hosted hundreds of guests walking along the red carpet during the civil ceremony of the Messi wedding. Some of Lionel's former teammates were invited for the event including Lavezzi and Puyol. But what do we actually know about Lionel Messi girlfriend? What is her name? How did they meet? The reason for su
ch secrecy is the fact that Messi girlfriend tried to stay away from the spotlights for many years. However, the big day is a good reason for us to proceed with the deepest research. Get ready to know all the insights from Lionel Messi marriage as well as some facts about his childhood sweetheart.
The Big Day Insights
Taking place on June 30, 2017, Messi marriage appeared to be a huge social event for millions of fans all over the world. The civil ceremony has eventually grown into a lavish procession witnessed by over 250 guests. Some biggest Argentinian and Spanish football players were among them. Oh, it seems like we have forgotten to tell you, Messi, wife name. Antonella Roccuzzo is the miraculous lady who stole Lionel's heart in the early childhood.
We will tell you more about his soul mate a bit later. Let's keep focused on the wedding. The couple got married in the city of Rosario renting a huge hotel complex to provide a luxurious accommodation to all of their guests. Apart from the hotel staff to serve and assist during the ceremony, 450 policemen were responsible for a secure and safe event considering crowds of people outside the hotel eager to see just married.
Special Guests for The Special Event
According to some insights, 260 guests were present at Messi wedding. Of course, they included some of his former and current teammates such as Luis Suárez with s wife who has been a good friend to Antonella Roccuzzo for a long time.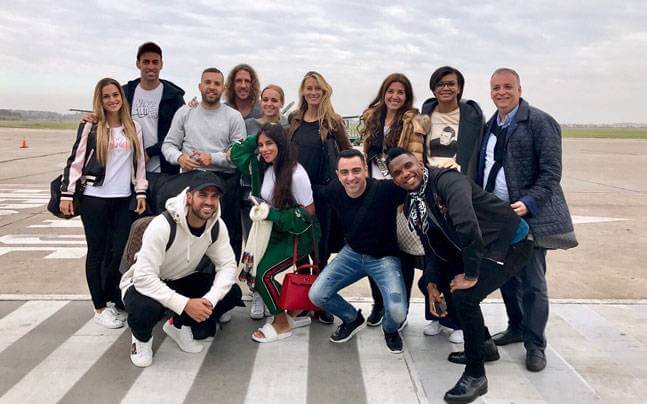 Gerard Piqué and his wife Shakira were also spotted at the wedding. Some of the guests who were eager to stay unspotted took their private jets to come to Rosario. Most of them failed to get away from more than 150 journalists who got accreditation top work inside and outside the hotel complex. The reporters managed to shoot Lavezzi, Puyol and some other A‑star football players. With so many special guests and soccer idols, leading newspapers presented the event as "the biggest wedding of the year".
How Did Lionel and Antonella Meet?
Messi met his future wife at the age of 5. Antonella was only 4 years old at that time. They got on well, as she was the cousin of Lionel's best friend. By the way, Lucas Scaglia has also started a career of a professional footballer.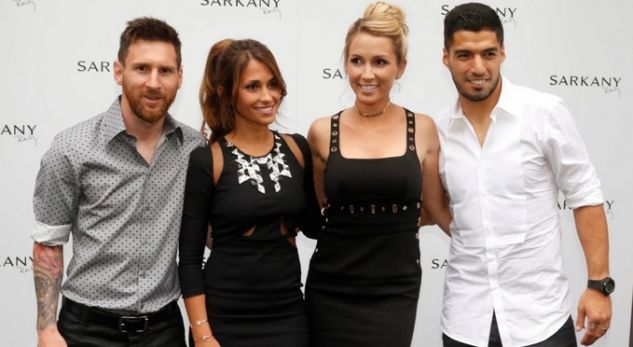 They say that the Argentinian top scorer has always been rather modest especially in childhood. He found it really hard to communicate with girls. On the other hand, he never faced difficulties when communicating with Roccuzzo. They spent a lot of time together. In addition, Lionel grabbed the slightest opportunity to visit her family house and see her at least one more time. At the age of 13. Messi was forced to leave his hometown for Barcelona to complete the treatment process. From that time, each and every departure was followed by a strong depression because of leaving his home and people Lionel loved. Over the years, the couple has been keeping their romantic feelings that resulted in their marriage. A happy family now lives in Barcelona with their two adorable kids.
Who is Messi Married to?
It is high time we found out more about Messi wife. She managed to stay away from the spotlights for many years. However, there is still enough information about her. Just like her current husband, Roccuzzo was born in the city of Rosario. She was a relative to Lionel's best friend. Antonella studied odontology in the University of Argentina. However, later she decided to change the occupation and got involved in the social communication. After she spent several years busy with their two kids, Antonella decides to set up her own business and launch the lineup of footwear. To make the idea come true, she teamed up with Sofia Balbi (Suarez wife).