The new kit of English football club Chelsea is leaked that includes latest picture Home, away & third Jersey. According to reports, the new kit of Chelsea FC will be presented in Summer 2014. The German based company Adidas has extended its contract with Chelsea & will supply complete kit until 2023. Adidas has completed a deal of £30 million per year with The Blue which is the third biggest contract of suppliers with clubs. Have a look!
Chelsea New Home Jersey for 2014/15 Season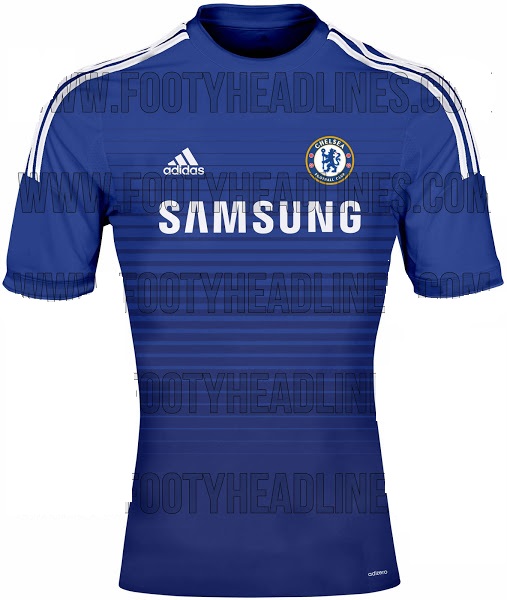 The home jersey is almost similar in appearance with current Jersey. The Blue Lions will wear again blue colored Jersey from next season. At the shoulder, 3 stripes of Adidas are designed starting from neck to the center of arms. At the front of shirt, the logo of club is designed at left chest & on right side, white colored Adidas logo is there. The name sponsor of i.e. Samsung is written at the front of shirt which is also in white color. So we can say that, there is a combination white & blue for home Jersey. New Away Jersey of Chelsea for 2014/15 season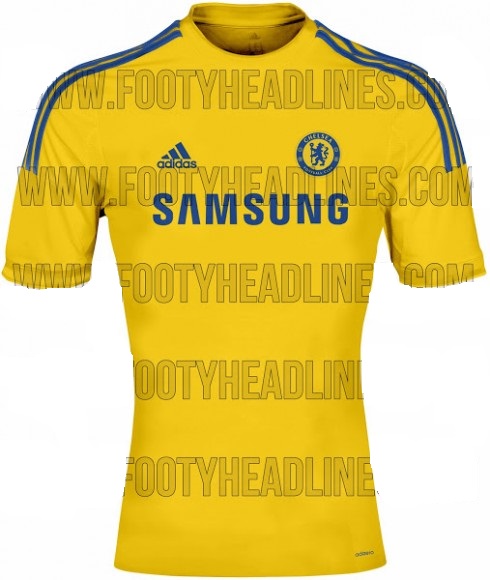 In away jersey, yellow color is used by Adidas instead of Blue which is used as major color. Logos, name of sponsor company & stripes which are white in home Jersey, are designed with blue color in away Kit. At the back of it, the jersey number of football is marked & above of that the name of player is written.
Chelsea Third Kit For 2013/14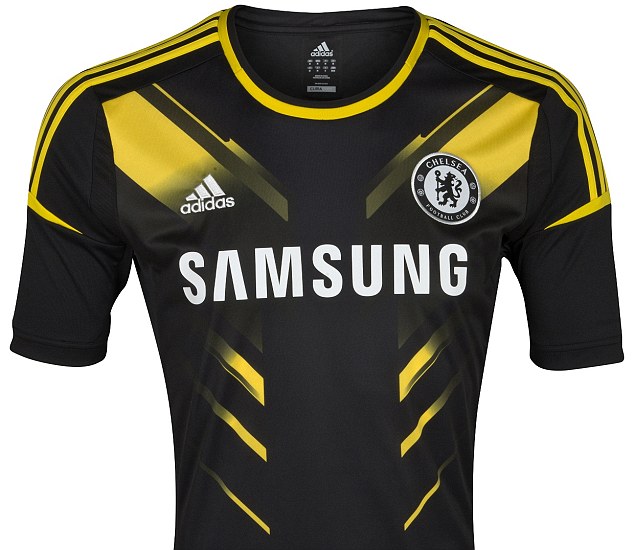 This is the kit which is designed with extreme engineering. The combination of Black with yellow is just awesome & after having look on third kit, you will become desperate to buy it. The yellow colored stripes on Black color are looking like spark in dark sky which is the most attractive design of this Jersey. This was third of the team for season 2013–14 as new kit is not unveiled yet.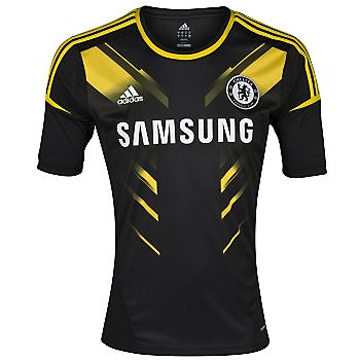 These are the leaked images of new kit of Chelsea except the third kit. During summer 2014, the kit will be officially launched. Till then wait for these & support your team.