Arsenal 2015–16 kits leaked images: New home and third jersey of Arsenal football club for season 2015–16 have been leaked and today we are able to present you some leaked pictures. The kit supplier Puma is all set to unveil home kit in summer 2015. But before launch of these new kits, let's have a first look on them.
Arsenal 2015–16 Home Jersey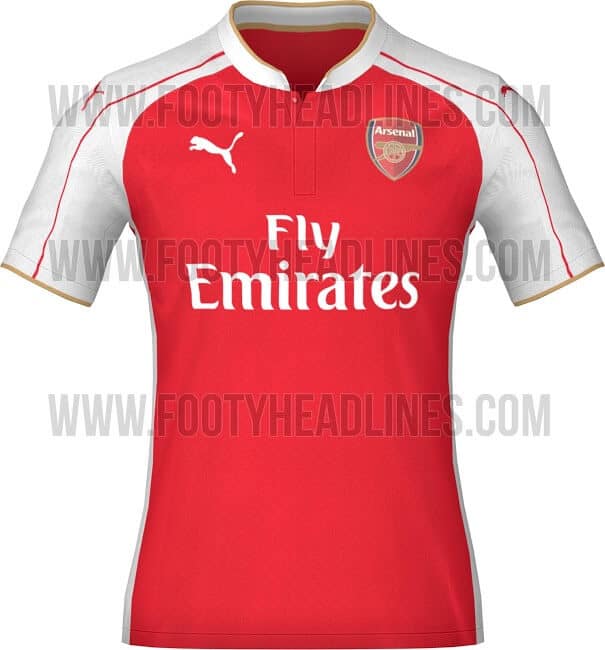 The new home jersey of Arsenal FC will be in two tones of red and white just like previous. Also, a minor appearance of golden color is also there. Front and back of Arsenal 2015–16 home jersey is in red. While, the sleeves are made in typical white featured with red linings on it.
Collars are also made in white and the top of collars are in gold. This golden look is also available at the end of sleeves. A single red colored stripe is also featured on arms from collar to the end of sleeves. New kits of Liverpool 2015–16 are also leaked.
Club's badge is on left side, while logo of Puma is on right side in white. Sponsor logo of Fly Emirates is available where it was. Both sides of jersey are provided with white stripe adding more interest.
Arsenal 2015–16 Third Kits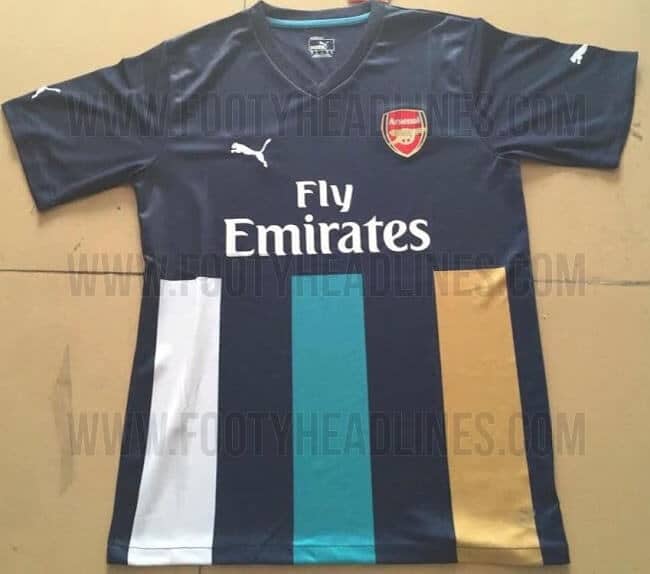 No words about the away jersey have been spoken, but you can see here the third kit of Arsenal designed for next season. The unique t‑shirt of AFC have navy blue as main appearance.
Interesting thing to note about it is three wide vertical stripes in different shades. These stripes are in white, blue and golden appearances. So you can call it totally new look of Arsenal's new jersey. No work is done on sleeves. Collars of third jersey are V‑shaped in navy blue.
These new Arsenal 2015–16 kits are expected to arrive in July 2015. That's all about the new jersey of the Premier League club. You can surf other pages for more leaked jerseys.