Indi­an Super League IST (Indi­an Time) Match Pre­view Live Stream and TV tele­cast: Ker­ala Blasters host an impress­ive Del­hi Dynamos side that will look to carry their win­ning momentum from the first match. The fix­ture will take place on Octo­ber 9th.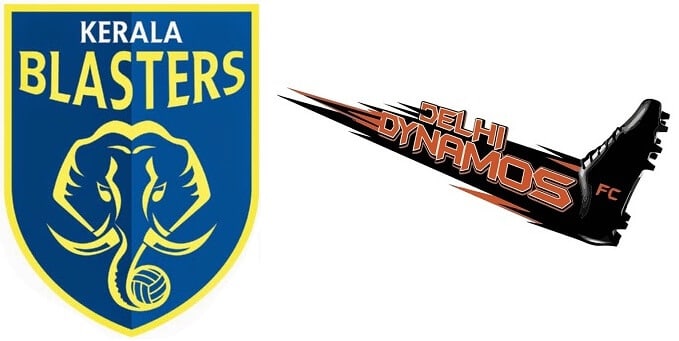 Indian Super League Live Stream and TV telecast

Match: Ker­ala Blasters FC Vs Del­hi Dynamos (ISL)
Date: Octo­ber 9th, 2016, 19:00 IST
Ven­ue: Jawa­harlal Nehru Sta­di­um, Kochi
Ker­ala Blasters FC Vs Del­hi Dynamos TV Details: Star Sports HD 1 Asia, Star Sports HD 2 Asia, Star Sports 1 Asia, Star Sports 3 Asia, Star Sports 2 Asia, Star Sports HD 3 (Indi­an view­ers)
Ker­ala Blasters FC Vs Del­hi Dynamos Live Com­ment­ary: talk­s­port, tun­ein radio, flash­score
Ker­ala Blasters FC Vs Del­hi Dynamos Live stream: click here to watch this match live
Ker­ala Blasters FC have star­ted their Indi­an Super League sea­son in a bad fash­ion, as they lost their first two matches so far, but in doing so have matched the start they made in 2014, when they respon­ded well enough to go all the way to the final. The dif­fer­ence between then and now is that they are yet to score a single goal, and in fact they haven't been able to trouble any of the oppon­ents goalies. Now they are on a six matches without a win run in the Indi­an Super League, last match they won was a 4–1 away vic­tory over North­East United last Novem­ber. A suc­cess at home will be a vital part if they want to spark some life into a tour­na­ment where fix­tures come thick and fast, and a win­ning or los­ing habit can become dif­fi­cult to get rid of.
On the oth­er hand, the vis­it­ing side Del­hi Dynamos opened their ISL 2016 cam­paign with a superb 3–1 win over reign­ing cham­pi­ons Chen­naiy­in FC. They were a little tense off the blocks, but quickly trans­lated that nervous energy into an aggress­ive intent rarely shown by Del­hi in the two pre­vi­ous sea­sons. Dynamos' fix­tures with Blasters have always been enter­tain­ing, with two stale­mates and an away vic­tor­ies for both sides in pre­vi­ous two sea­sons. Del­hi would want to grab the ini­ti­at­ive early into the game and silence the Kochi sup­port­ers with an early goal, one that could test Ker­ala's resolve to reply in kind.