Jorge Mendes, the agent of Portugal football team have stated that Real Madrid's forward Cristiano Ronaldo will retire at his current club. He has recently claimed that Ronaldo will finish his footballing career at Real Madrid and will not leave Santiago Bernabeu.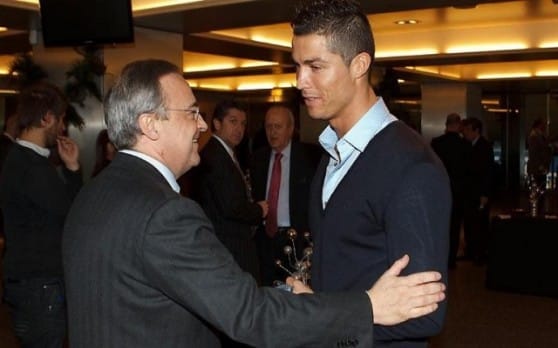 Cristiano Ronaldo's contract with Real Madrid will expire in the year of 2018 according to his current deal with Spanish club. He will be 33 years old at that time. Mendes claimed last month that he would like to stay with the current European champions for longer than his existing deal if they will have him.
Read also: Neymar might never as good as Ronaldo, Messi
Jorge Mendes said to Globo Esporte "I got to know when he was fifteen years old, from then until now we have spoken together on most days. When I'm in Madrid, we always meet up. Our relationship is more like a friendship. I believe that Cristiano will finish his career at Real Madrid. He is happy at the club and is still keen to achieve more success in Madrid."
"Will the club retire his shirt number when he finishes at Madrid? With every respect to the likes of Raul and Di Stefano, no player can compare to Cristiano Ronaldo. He is the best player in history and I would suggest the best sportsperson of all time — we will never see the likes of Cristiano again. It will be completely impossible."
The highest goal scorer of Portugal national football team is still the strongest competitor of winning FIFA Ballon D'or this year. If he wins this award, then he will be the second player to win most best player of the year award after Barcelona's forward Lionel Messi.