Qualified teams of FIFA World Cup 2014 have started their preparations. After the launch of new kits of Brazil, England, Argentina, Adidas has revealed new kit for Japan National Football Team. This is the brand new home & away kit of Japan which will be worn by the payers during next summer World Cup which is going to hosted in Brazil. Japan has qualified for World Cup 5 times in a row. So here are the details of Japan New Kit for World Cup of 2014.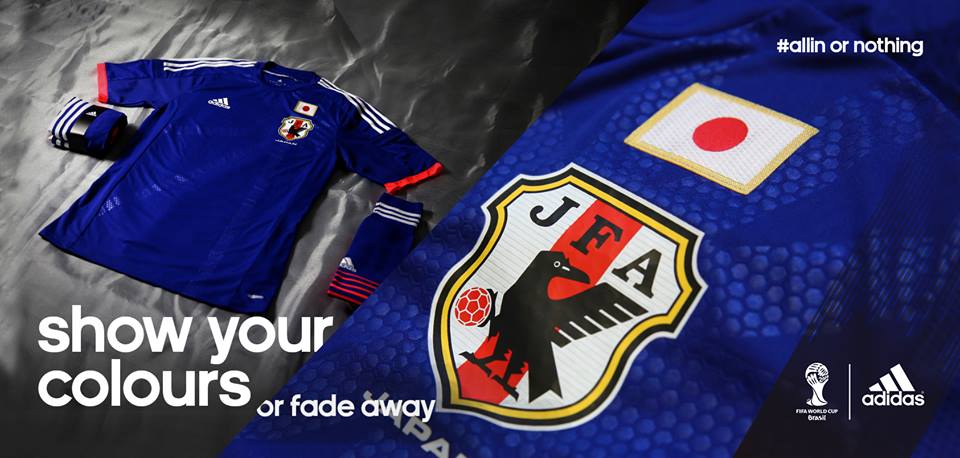 Japan New Home Kit For World Cup 2014
Jersey : The design of jersey is made with blue as a main color. For the the stripes, & logo design, white color is used by Adidas in its manufacturing. Take a look at its front, you will see, Adidas logo on left chest with white color. On right side the logo of Japan Football Association is marked.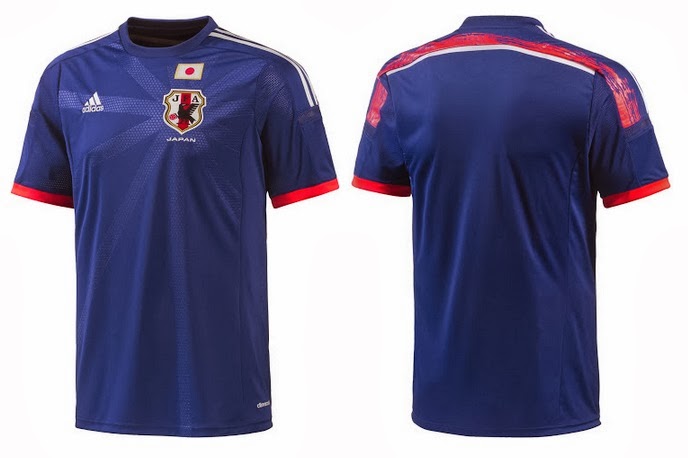 Starting from right side logo, 10 light blue wide stripes are designed in all directions which are adding fantastic appearance to jersey. Above logo, the National flag of Japan is also printed representing the nation.
3 white colored stripes are also made on shoulders from neck to the center of sleeves. At the end of sleeves, orange colored rounds are designed. The jersey is very light in weight & is able to evaporate sweat at a faster rate.
The shirt is also available with full arms. The only difference is that there is a gap between the stripes as players will worn bands. The neck is round in design. The concept of this new home kit for Japan is "ENJIN" which means Going into a huddle. This describes that "it is time to unite as one & go into huddle to get ready for world battle & make victory".
Shorts & Socks : The shorts are also made with combination of blue with white stripes. On right end of shorts, Japan Football team logo is there & on the left side, player's number is printed. Three lines from waist to the bottom of shorts are also designed.
At the top of socks, 3 round stripes are available & logo of Adidas with white color is printed at the center.
Japan New Away Kit For 2014 World Cup
The away Kit of Japan is the reverse of home kit. White color is used as main color whereas, blue one is sued for linings. Adidas logo is also made in blue color. We hope this new Kit of Japan brings good luck to Japan Football team.