James Rodriguez Hairstyle Name and how to make Rodriguez Haircut: Want to copy the hairstyle of James Rodriguez? Here we are sharing the video tutorial of James Rodriguez haircut. The Colombian footballer got the world's attraction when he scored most goals in FIFA World Cup 2014. He is generally known for his style of play and finishing technique, but he is also known for his unique haircut Check out the video tutorial of his hairstyle and give cool look to your haircut.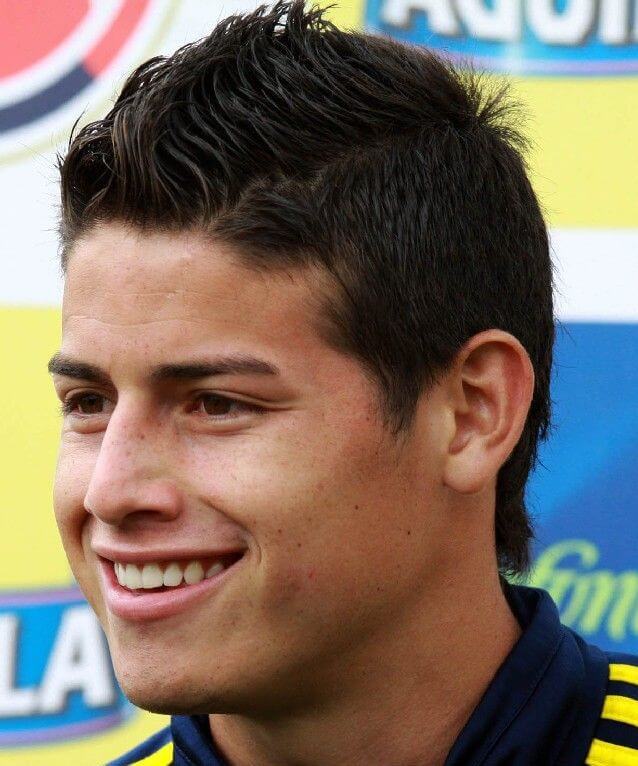 James Rodriguez Hairstyle Name
The name of his haircut is spiked short haircut. When Rodriguez introduced his hairstyle, football fans especially from Colombia tried his haircut. After few months, he moved to Spanish club Real Madrid where he made perfect start but finished his first season trophy-less. Despite suffering from injury for two months, Rodriguez impressed the home fans.
He likes to have short haircut with little bit of curling spikes at the center. Those who are looking for the video tutorial of James Rodriguez's haircut can scroll down this page to watch the video.
How To Make James Rodriguez Hairstyle?
One of the most versatile hairstylist expert Stephen Marinaro shared the video tutorial of Rodriguez's hairstyle. The hair specialist holds experience of about 21 years and assisting in copying the haircuts of celebrities and known personalities. Watch the video tutorial below.
https://www.youtube.com/watch?v=I7ad8E42Jf0
Requirements
Short and soft hair

Hairstyle gel

Hair dryer
The bottom is tapered with no guard and bladed up from a 1 to a number 3 guard to the corners.
The top is then cut by hand goes from about an inch in length from the top back to where it gradually gets longer towards the front till about 1 and 1/2 — 2 inches in length the most.
Use wax or paste to style it and your James Rodriguez haircut is ready.