The Spanish and Real Madrid midfielder Isco admits that the first month of new year 2015 will be touch for them. Real Madrid's credentials will be tested in the month of January right from the start of year. During a press conference in Dubai on the eve of the game against Milan, Isco said that Real Madrid will face a difficult start to the New Year ahead of clashes with Valencia and Atletico Madrid in the month of January. But before new month, they will play a friendly match against AC Milan just before the New Year on 30th December 2014. The Real Madrid midfielder Isco has admitted that January will provide a tough test for the Club World Cup holders. The Whites are on the top in La Liga table with 13 wins out of their 15 games, while they have also put together an incredible run of 22 consecutive victories in all competitions. The Spanish giants are enjoying the 22 game winning streak but after the winter break Valencia and Atletico are the two team who will meet Real Madrid in upcoming January fixtures. Both teams have potential who could pose a threat to the club's winning streak. Los Blancos will first have to overcome Valencia who are currently at 4th position in the La Liga table. After that, they will take against their city rivals Atletico Madrid in a two legged Copa del Rey last 16 tie.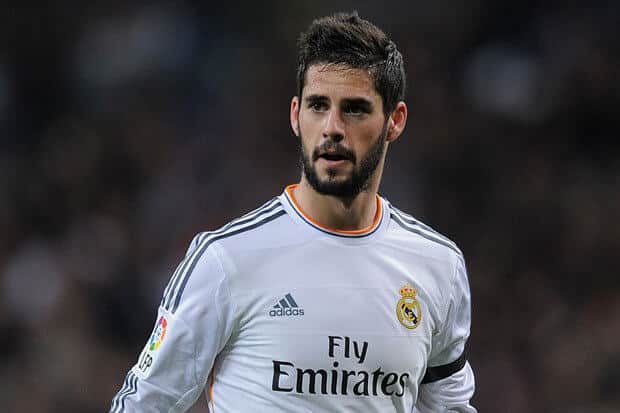 The midfielder showed his optimism about the team's current form "We have a very difficult start to 2015, but we hope to carry our 2014 form and the run of consecutive victories with us. The team is prepared and we are confident enough to face a complicated month of January." He also added before the friendly match "It is the first time that I have visited Dubai, so I don't know much about the place. But I know plenty about Milan and we all know what a big club they are and their record over the years and I am sure it won't be an easy game." Schedule of Real Madrid for January Month
Looks like Isco is worried about the continuous winning streak of Real Madrid and naturally, the young midfielder wants to continue the best ever winning run. Can Real Madrid set up a new world record of most consecutive victories?