Atletico keep­er Jan Oblak is at the cen­ter of a storm as Par­is Saint-Ger­main is doing its best to wrest the goal­keep­er from Atletico. He has a clean sheet in 21 of his 41 games dur­ing the last sea­son. But, the mes­sage from Atletico is clear — Oblak is not for sale! He has a con­tract with Atletico until 2021.

Atletico imposes ban
Atletico has let go of its reserve keep­er Mor­eira and striker Alessio Cerci but that is it. It is unlikely to let any oth­er play­ers in its team go this sum­mer. Ant­oine Griez­mann has chosen to stay put with the club. In the wake of offers made to its play­ers, the club has slapped a trans­fer ban. The Parisi­an team wants to bol­ster their goal­keep­ing depart­ment and see the addi­tion of Oblak as one that would fit the bill per­fectly. In fact, many clubs includ­ing Manchester United showed an interest in get­ting the ser­vices of the Slov­e­ni­an goal­keep­er.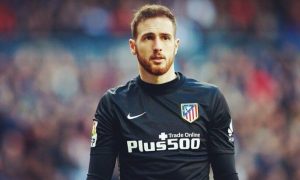 Money no deterrent
Accord­ing to the con­tract, the release clause shows an amount of €100 mil­lion. The only option for the French club is to pay this release amount. PSG is ready to pay this amount as money is no object for them and will make anoth­er approach to see if they are fruit­ful. For their part, Atletico will only part with Oblak should they net Chelsea goal­keep­er Thibaut Cour­tois. News has it that Oblak's agent nets 12.5% of any future trans­fers. That should be enough incent­ive for the agent to keep try­ing for a big­ger, bet­ter deal.