Atletico keeper Jan Oblak is at the center of a storm as Paris Saint-Germain is doing its best to wrest the goalkeeper from Atletico. He has a clean sheet in 21 of his 41 games during the last season. But, the message from Atletico is clear — Oblak is not for sale! He has a contract with Atletico until 2021.
Atletico imposes ban
Atletico has let go of its reserve keeper Moreira and striker Alessio Cerci but that is it. It is unlikely to let any other players in its team go this summer. Antoine Griezmann has chosen to stay put with the club. In the wake of offers made to its players, the club has slapped a transfer ban. The Parisian team wants to bolster their goalkeeping department and see the addition of Oblak as one that would fit the bill perfectly. In fact, many clubs including Manchester United showed an interest in getting the services of the Slovenian goalkeeper.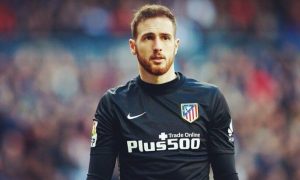 Money no deterrent
According to the contract, the release clause shows an amount of €100 million. The only option for the French club is to pay this release amount. PSG is ready to pay this amount as money is no object for them and will make another approach to see if they are fruitful. For their part, Atletico will only part with Oblak should they net Chelsea goalkeeper Thibaut Courtois. News has it that Oblak's agent nets 12.5% of any future transfers. That should be enough incentive for the agent to keep trying for a bigger, better deal.