Finally, the first ever season of Indian Super League begun with a grand opening ceremony at the home ground of Atletico de Kolkata Salt Lake Stadium. We have enjoyed the best moments with Bollywood diva Priyanka Chopra who added great moments at the grand opening ceremony of ISL. Like Indian Premier League, it was a great great experience for the sportsmen, owners and other staff of the tournament. We have got some pictures and photos of Indian Super League opening ceremony which we are going to share with you right over here.
Photos, HD Images of Indian Super League Opening Ceremony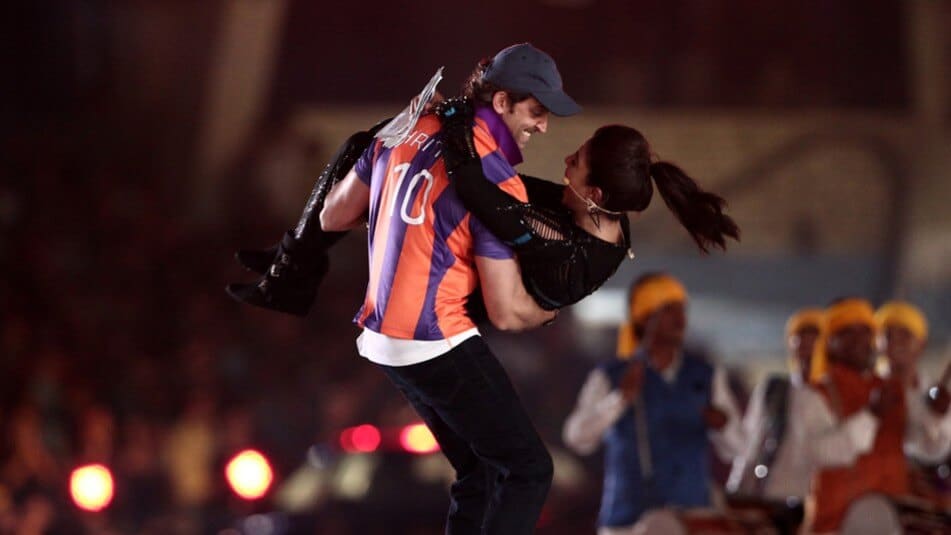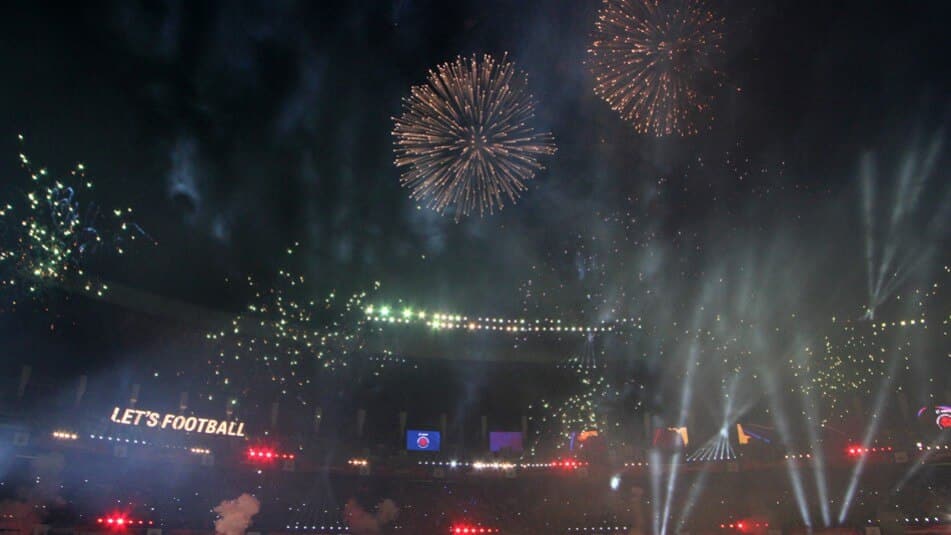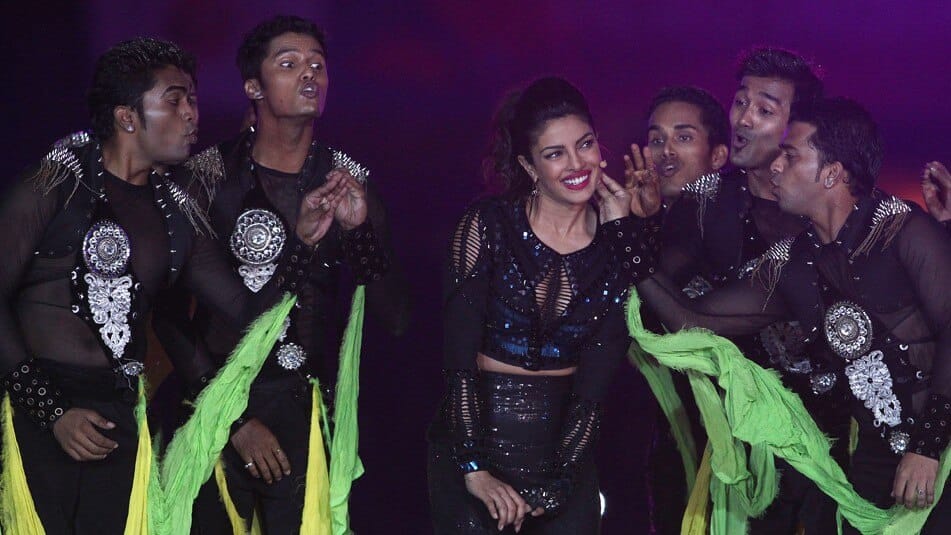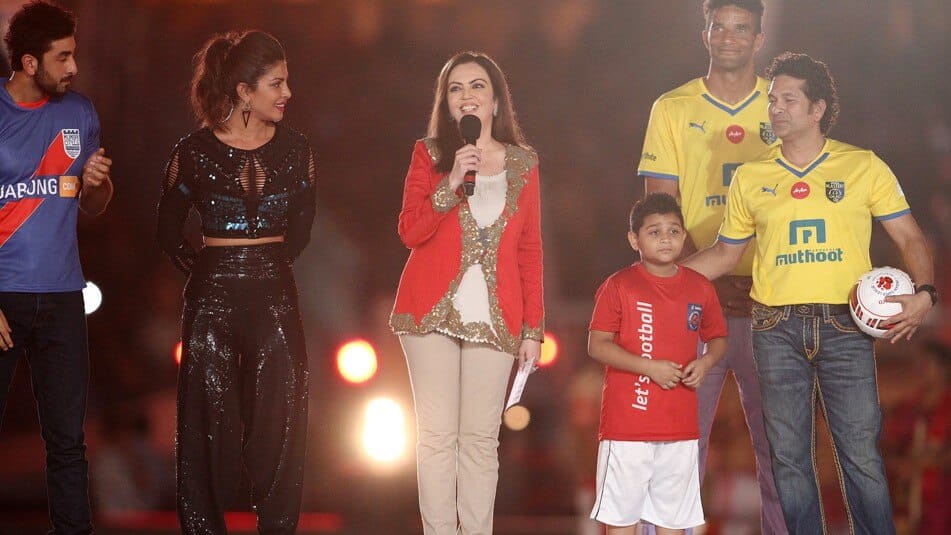 At the opening ceremony of ISL 2014, all team owners with their respective captains and marquee players were available. Priyanka Chopra was the show stopper of the stage show who was appeared in black dress dancing on white stage. She was welcomed with huge noise at Salt Lake Stadium. She performed on Gunday song "Tune maari entry yaar dil mein baji ghanti yaar" and some other songs.
Later, the Miss World of 2000 called Sourav Ganguly & Luis Garcia, Parineeti Chopra & Alessandro del Piero, John Abrahan & Ricki Herbert, Dattaraj Salgaocar & Robert Pires, Abhishek Bachchan & Elano Blumer, Hrithik Roshan & David Trezeguet, Ranbir Kapoor & Fredrik Ljungberg & Sachin Tendulkar & David James.
In the end, Priyanka Chopra called Mrs. Nita Ambani, the chairperson of Football Sports development. During the entrance of Sourav Ganguly, there was a huge roar from the fans of Kolkata. Drums Sivamani in his usual self enthralls the crowd, mesmerized the audience.
Amitabh Bachchan was also present during the ceremony. Some other Bollywood stars Varun Dhawan, Hrithik Roshan were also present. The president of All India Football Federation also spoke few words during the opening ceremony. Fireworks added extra glimpses in the opening ceremony of Indian Super League.