As foot­ball is grow­ing at a very fast rate in India, the All Indi­an Foot­ball Fed­er­a­tion & IMG Reli­ance decided to organ­ize a new foot­ball league. The name of this foot­ball league is Indi­an Super League & the tour­na­ment is begin­ning from the month of Septem­ber 2014 in India. The Indi­an crick­et legends Sachin Ten­dulkar & Sourav Gan­guly also signed for this foot­ball tour­na­ment as a fran­chise. Now, foot­ball is spread­ing its branches in India also.
Indian Super League Franchise & Teams
City
Fran­chise
Pune
Sal­man Khan and Wadhawan Group
Mum­bai
Ran­bir Kapoor & Bim­al Parekh
Kolk­ata
Sourav Gan­guly, Harsh­ward­han Neo­tia, Atletico Mad­rid
San­jeev Goen­ka, Utsav Parekh
Kochi
Sachin Ten­dulkar & PVP Ven­tures
Guwa­hati
John Abra­ham & Shil­long Lajong F.C.
Goa
Dat­taraj Sal­gao­car & Shrinivas V. Dempo
Del­hi
DEN Net­work
Ben­gluru
Sun Group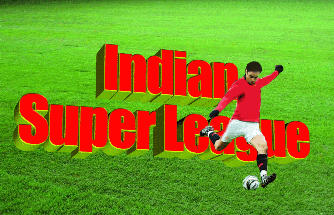 This league will be played by total of 8 teams in India. Along with crick­eters, Bol­ly­wood super stars Ranbir Kapoor, Sal­man Khan & John Abra­ham also took interest in this league. For the com­pet­i­tion 59 play­ers had already been signed for the league so far.
It is included with 8 cit­ies of India, Pune, Mum­bai, Kolk­ata, Kochi, Guwa­hati, Del­hi & Ban­galore. Based on these cit­ies, foot­ball clubs will be formed. The reserve price for each city is Rs. crore. But, the reserve price for Kolk­ata is Rs. 18 crore. Check out the list of teams & fran­chise below.
After play­ing crick­et togeth­er for more than one dec­ade, Sachin Ten­dulkar & Sourav Gan­guly now turned to foot­ball. In this com­pet­i­tion, a team will be made up of 22 play­ers. It would be included with 8 Indi­an play­ers, 10 out­siders & 4 loc­al Indi­an play­ers.
Atletico Madrid is Indian Super League
The Span­ish foot­ball club Atletico Mad­rid also took interest in this league & is fran­chise of Kolk­ata. This club is also known as The Indi­ans as its nick­name which have joined hands with this tour­na­ment. Atletico Mad­rid is the third most favor­ite club in Spain after Real Mad­rid & Bar­celona.
It would be great to watch a com­pet­i­tion which is made up from com­bin­a­tion of mem­bers of crick­eters, Bol­ly­wood super­stars, & for­eign clubs. First ever tour­na­ment of this foot­ball league will be played from Septem­ber & will run till Novem­ber of same month.