As football is growing at a very fast rate in India, the All Indian Football Federation & IMG Reliance decided to organize a new football league. The name of this football league is Indian Super League & the tournament is beginning from the month of September 2014 in India. The Indian cricket legends Sachin Tendulkar & Sourav Ganguly also signed for this football tournament as a franchise. Now, football is spreading its branches in India also.
Indian Super League Franchise & Teams
| | |
| --- | --- |
| City | Franchise |
| Pune | Salman Khan and Wadhawan Group |
| Mumbai | Ranbir Kapoor & Bimal Parekh |
| Kolkata | Sourav Ganguly, Harshwardhan Neotia, Atletico Madrid Sanjeev Goenka, Utsav Parekh |
| Kochi | Sachin Tendulkar & PVP Ventures |
| Guwahati | John Abraham & Shillong Lajong F.C. |
| Goa | Dattaraj Salgaocar & Shrinivas V. Dempo |
| Delhi | DEN Network |
| Bengluru | Sun Group |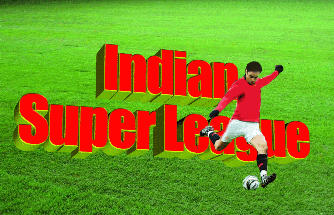 This league will be played by total of 8 teams in India. Along with cricketers, Bollywood super stars Ranbir Kapoor, Salman Khan & John Abraham also took interest in this league. For the competition 59 players had already been signed for the league so far. It is included with 8 cities of India, Pune, Mumbai, Kolkata, Kochi, Guwahati, Delhi & Bangalore. Based on these cities, football clubs will be formed. The reserve price for each city is Rs. crore. But, the reserve price for Kolkata is Rs. 18 crore. Check out the list of teams & franchise below. After playing cricket together for more than one decade, Sachin Tendulkar & Sourav Ganguly now turned to football. In this competition, a team will be made up of 22 players. It would be included with 8 Indian players, 10 outsiders & 4 local Indian players.
Atletico Madrid is Indian Super League
The Spanish football club Atletico Madrid also took interest in this league & is franchise of Kolkata. This club is also known as The Indians as its nickname which have joined hands with this tournament. Atletico Madrid is the third most favorite club in Spain after Real Madrid & Barcelona. It would be great to watch a competition which is made up from combination of members of cricketers, Bollywood superstars, & foreign clubs. First ever tournament of this football league will be played from September & will run till November of same month.