The start date of Indian Super League 2015 football competition have been announced. It will be the second season of India's biggest football tournament that will begin from October to December 2015. Right from its first season, the ISL turned out to be to the most popular football tournament in India as it includes not only international footballers, but also some Bollywood celebrities. Given below is the start and end date of second season of ISL. Continue your reading for more information.
Indian Super League 2015 Start And End Date
Star Date: 4 October 2015
End Date: 28 December 2015
The second season of ISL is beginning from October which means first match of new season will be played on 4th October 2015. Being defending champions, Atletico De Kolkata are most likely to play the first game of new season. ISL have added two more weeks in this season as it was played from 12th October to 20th October last year. This means there will be more football action this year.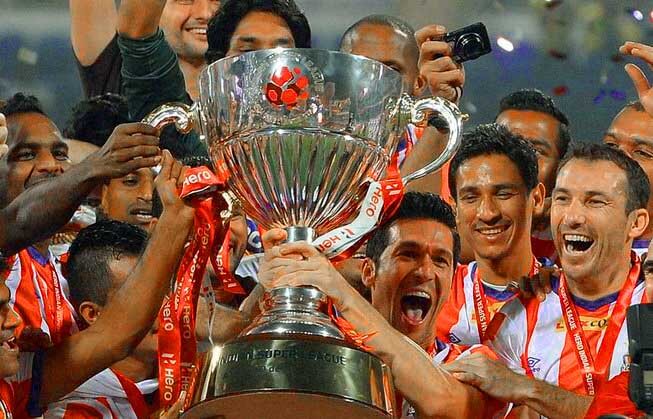 Kushal Das, the All India Football Federation's secretary said "ISL was very good. The standard of play was high and it helped the Indian players to do well too by playing with international players and learning from top coaches. It has improved football infrastructure. It was a success from all fronts. There would be positives for I‑league too.
The AIFF secretary also said about players selection of this season. He told "There won't be a draft system. Yes there could be brand new teams [players whose contract with the respective teams have ended]. At the moment we are not sure about the salary cap".
Indian Super League will host the player auction for the fist time. This auction will consist of twelve to fifteen players who have played for the Indian National Football Team but did not player in the first season of Indian Super League.
From these players, each team will be allowed to add only one player and the player not selected will be instated into the domestic player draft.
So how much you are excited to enjoy the second season of Indian Super League? Express your enthusiasm in the comment box below.