Iceland : The Surprise Package of Euro 2016: Wow! What a story it has been so far. What a fairytale. Just a couple of weeks ago, this little country from Scandinavian region had not played single minute of any major tournament. For decades Iceland's football experience was only from, umm, watching on TV! Although this phrase is slightly exaggerated, it is true they are newbie to international football. But here we are, Iceland are on the quarterfinals of the Euro 2016, eliminating England, the nation of the birthplace of football and where the most competitive league football in the world is played. All of this adventures from small a country, with land less than that of Leicester and population of no more than a small town.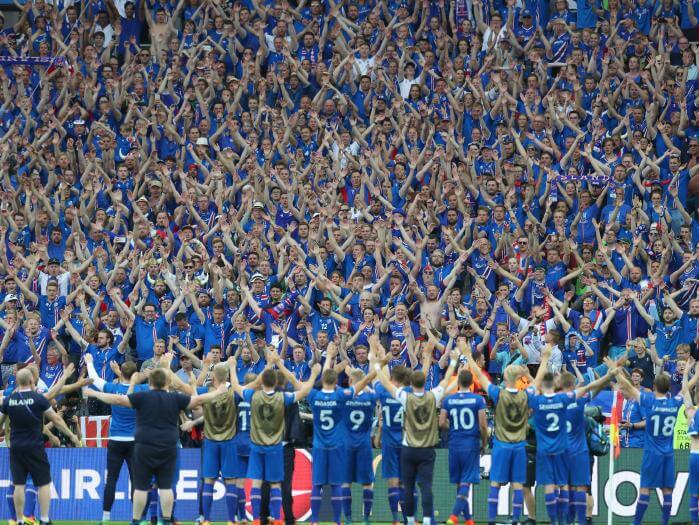 Ever since the draw of the Euro 2016 was announced, which saw Iceland in the group of Portugal, Hungary and Austria, they were presumably doomed to fail, and were expected return to home from the first round of the tournament. Their small football background fell shy on the rich history of Portugal and Hungary, and even with Austria. But they have defied all the odds in this major European competition, and reached the last-eight round. On doing so Iceland have left Cristiano Ronaldo's Portugal behind them, and finished the group-stage as runner-up. The Icelanders performed very admirably against all of their rivals in the first round, more notably against Portugal when they completely shunted Ronaldo, ironically just days after claiming he is the best player in last two decades. But after celebrating their draw against Portugal, one of the best teams in the competition, Cristiano Ronaldo notoriously made rant toward the Icelanders, which, perhaps, even his son wouldn't be proud of.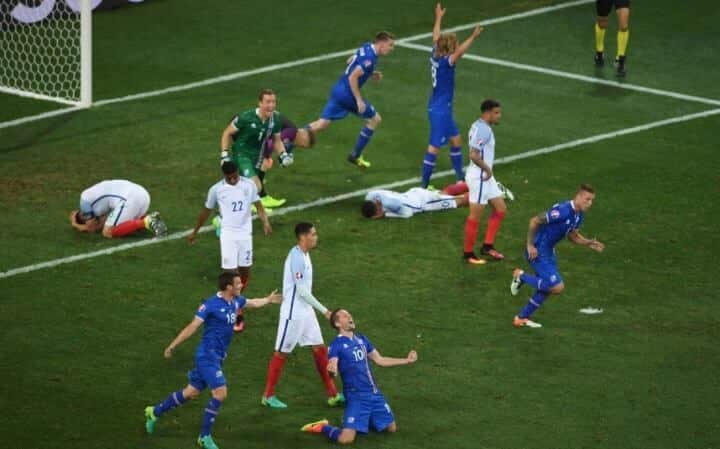 The underdogs effectively dealt with the immense threat of Ronaldo, as he and Portugal suffered a night to forget in the first game of the competition. Though, rather than concentrating on his own shortcoming on the night, the 'captain' chose to disparage his opponents. "Iceland only tried to defend," said Ronaldo. "They had two chances and then did not try to score. "They celebrated like they had claimed the Euro. That's a small mentality. That's why they'll do nothing." Perhaps, witnessing the meteoric performance of Iceland in the competition, Ronaldo may wish to go back in time and take back his cynical words towards them.But all of this won't matter to Iceland now, because they have done something even their most ardent supporters never dreamed of, let alone the teams in Euro 2016. This Iceland team deserves a lot of credit, having beaten a team as big as England, in which none of the Icelandic players would have made starting XI. And many would bet against any of the top five teams in England would sign any players from this Iceland team. Nevertheless, here they are. Iceland are in the quarterfinals of Euro 2016, and they have done so with broad shoulders, giving synergetic performances. Even if they fall short to go on from here, they have done enough to write their name in history books.