Former Real Madrid manager Carlo Ancelotti stated that he would return to any of his former club next year. The Italian manager was replaced by Rafael Benitez in the beginning of the season. After humiliating loss to Barcelona in recent El Clasico, Rafa's future at Santiago Bernabeu is in doubt as the club president Florentino Perez called a media conference on Monday to clarify the coach's future.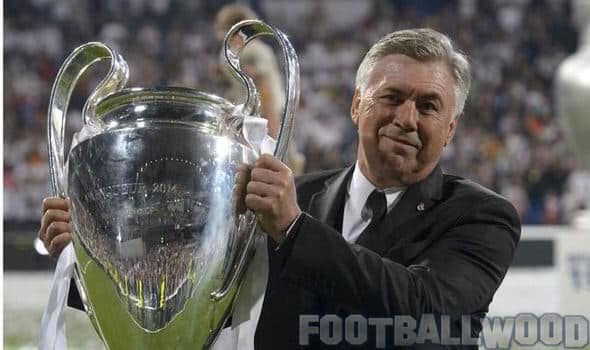 Ancelotti: I's Return to Chelsea, Real Madrid or PSG
Carlo Ancelotti told to ANSA "For sure, I could return to Real, but not at the moment as I've decided to take a year out. Next season I will return to coaching and I would have no problems returning to Madrid, Chelsea or PSG." Read also: La Liga 2015–16 top goal scorers Current manager of Chelsea, Jose Mourinho is also on the verge of termination following a disappointing start of the season. Defending champions of Premier League are currently at fifteenth spot in standings after first thirteen games. Read also: Premier League 2015–16 top goal scorers In his debut season with Real Madrid, Carlo Ancelotti won four titles with Real Madrid — UEFA Champions League, Copa del Rey, UEFA Super Cup and FIFA Club World Cup. But Real Madrid remained trophy-less in the second season which was the reason why he was replaced by Rafael Benitez. Ancelotti has been in contact with Cristiano Ronaldo who has told the Italian he has not spoken out against the Madrid coach. He added "I've spoken with him [Ronaldo] and he assures me he has never said anything against Benitez." Do you think Real Madrid should replace Rafael Benitez? Have your say in the comment box below.