Search giant Google's CEO Sundar Pichai named his favorite football club during an interview at the Delhi University's Sri Ram College of Commerce. Also, the CEO also hinted at the name of upcoming Android version which could be named after Indian dessert recipe if India wins on poll. There were even references of Android P being named Peda on stage on a lighter note. Pichai also had a message for students. Read the full story below.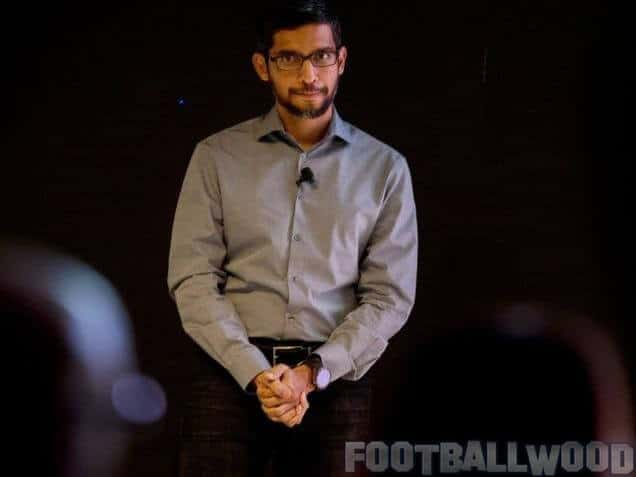 FC Barcelona, The Favorite Football Club of Sundar Pichai
The event that was organized in SRCC in association with Google saw a huge response from students who gathered from around schools in the Capital and some DU colleges, including the technical colleges.
Former Indian cricketer Harsha Bhogle was the interviewer of Pichai and both of them had a great conversation. He is a big sports fan. When Harsha Bhogle asked about sports the Google CEO replied
"I am a big football fan. I follow football more because it is easier to follow there. I am a big Barcelona and Lionel Messi fan." Have a look on the video below.
To the students Pichai gave a message "It is worthwhile trying to take risks, it may not work out the first time around, but it will work out in the long run. I hope it is not. There are various paths that people take. What is important is that you need to follow your dreams and follow your heart."