CONCACAF Gold Cup 2015 Group A Preview & Predictions
CONCACAF is all about to start and participating nations are ready to take challenge against each other. Total 12 countries will clash against each other to clinch the Gold Cup 12. The teams are divided into three groups A, B & C respectively. There's a group of death in the CONCACAF Gold Cup but there's no doubt that Group A is the most difficult. United States, Panama, Haiti and Honduras have placed in the Group A. Three teams of the four teams were semifinalists in the last edition of the Gold Cup. Have a look on the Gold Cup 2015 Group A Preview & Predictions.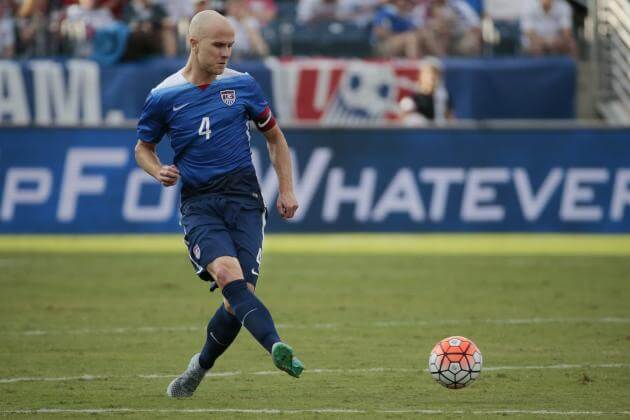 Gold Cup 2015: Group A Preview, Predictions
The three teams were the semifinalist out of the four teams participating in the Group A. United States, Panama and Honduras were the semifinalists team in the 2011 Gold Cup. See below the best finish, manager of the Group A teams.
United States
Manager: Jurgen Klinsmann Best Finish: 1991, 2002, 2005, 2007, 2013 [Champion]
Panama
Manager: Hernan Gomez Best Finish: 2005, 2013 [Runner up] See Also: Gold Cup All Team Squads
Haiti
Manager: Marc Collat Best Finish: 2002, 2009 [Quarterfinals]
Honduras
Manager: Jorge Luis Pinto Best Finish: 1991 [Semifinals]
Gold Cup 2015: Group A Player to Watch
USA Michael Bradley is one of the player to watch in the Gold Cup 2015. He has been in some of the best form of his career in 2015. Recently, he delivered Man of the Match performances against the Netherlands & Germany. Panama relies on its backbone Penedo, Roman Torres, Godoy, Gomez and Tejada but Torres put everyone in order, plus is the leading voice of the team. The 22 year old attacking midfielder Jeff Louis is a key component in attack. He is explosive and creative who enjoyed an impressive 2013 tournament. Andy Najar is in the best form and his team will rest lot of hopes on him. He has been one of the best player to watch from Group A.
Gold Cup 2015: Group A Predictions
Well, all teams are in good form and it is expected to be tough competition in the Group A. The hosting nations American are the favorites of the tournament. The U.S enter with confidence gained from recently friendly victories against the Netherlands and Germany. Nonetheless, expectations are sky high for all team and will be eager to meet the expectations the fans.