Real Madrid president Florentino Perez denies the transfer of Gareth Bale and stated that Bale is not available for sale any price. Gareth Bale was linked with Premier League club Manchester United and Chelsea Football Club. Even Man United manager Louis Van Gaal was desperate to sign him at record price, but the Dutch manager still have to wait a little bit.
Florentino Perez: Gareth Bale is not for sale
Club president Perez told to Spanish publication Marca "We would never listen to any offers for Bale no matter what the bid was. He is the key to the club's future, just like I cannot imagine a future without Cristiano Ronaldo. He is a unique player who has already given so much to the team."
In his first season at Real Madrid, the Welshman won four trophies which are Copa Del Rey, UEFA Super Cup, Champions League and FIFA Club World Cup. He was the goal scorer of all those finals except UEFA Super Cup. It was a great debut for him, but he is facing lots of criticism in second season at same club.
Gareth Bale was brought by Carlo Ancelotti from Tottenham Hotspur in 2013 with a record transfer that was the most expensive transfer in football history.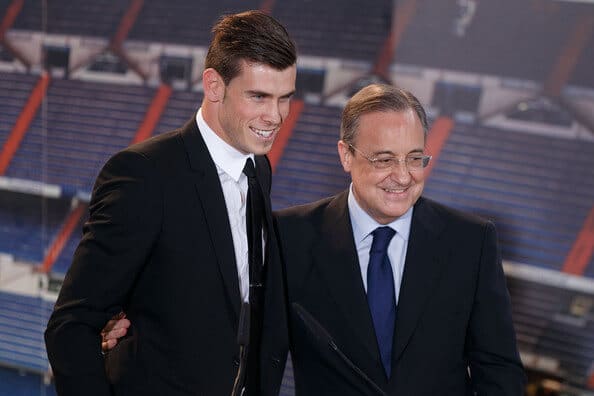 After scoring brace against Israel and claimed a 3–0 victory in Euro 2016 qualifiers. Their last win took them to the top of group. He also hits back at critics after scoring two goals.
"I don't need to answer the critics. I know, and everyone around me knows, what I can do. There are ups and downs in football, you have to take it with a pinch of salt and all you can do is respond with your performances on the pitch, like that. I don't feel I need to prove anyone wrong or right, I just need to play my football."
Do Gareth Bale really needs to say goodbye to Real Madrid? Do you want to see him at some other club?