The Welshman who had great first season at Real Madrid is now facing lots of criticism after missing couple of chances against Juventus. The former Hotspur winger failed to impress the Madrid fans at home, missing great chances that costed them elimination from Champions League 2014–15. Before and after Morata's equalizer, Gareth Bale had some great chances of adding more goals for Real Madrid, but he couldn't defeat Buffon. Read what he said after Real Madrid 1–1 draw in return leg of Champions League semi final.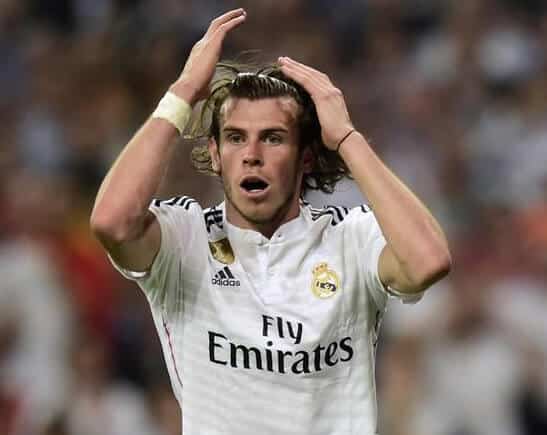 Bale: I Must Improve My Lusty Finishing
Gareth Bale returned after couple of weeks due to injury issues, but his return didn't save Real Madrid from elimination. After the match against Juventus, he told to Sky Sports
"I haven't scored as many important chances as I would like this season. I feel my general play has been good, but my finishing has been a bit rusty this year and it's something to work on for next year."
"I was unlucky not to score one versus Juventus. As long as I keep trying usually one goes in, but unfortunately one didn't now."
"I think the back post header was the most frustrating miss. I think I slightly got a tough, I couldn't quite get over the ball which was disappointing but it's one of those things that happen in football and you move on."
Despite having critical performance at Real Madrid this season, Gareth Bale is still happy and don't want to leave Real Madrid at any cost. About his performance this year, he said
"There have been some ups and downs this season, but I feel I've played well in general. What doesn't kill you makes you stronger. I'll learn from the season a lot, take it into next season and have a good season."
Gareth Bale have scored 13 goals and provided 8 assists this season which is not up to the mark as compared to his last season at Bernabeu. Some top European clubs are still in the race of signing him, but at which club he'll play his next season? Time will tell.