We are living in a football generation in which Lionel Messi, Cristiano Ronaldo, Zlatan Ibrahimovic and other footballers are ruling on million hearts. But as you know, nothing lasts forever. One day these great football personalities will say goodbye to football. This is why football club do cares a lot about future. You have probably heard "children are the future of nation," same in that way "young footballers are the future of football". Presenting the 5 wonder kids of football you should know about.
One player who needs more time to prove himself is the goalkeeper. Mistakes of other footballers can be forgotten, but one mistake of goalkeeper is acceptable. It is quite not a fair deal with goalkeepers.
The Italian legend Gianluigi Buffon is at the stage of hanging his shoes and pack up his gloves. But Italy don't have to worry much about their future goalkeeper as they have world class goalkeeper in the form of Simone Scuffet.
The 18 years old goalkeeper was voted for the best goalkeeper in the country's youth championship. He is currently playing for an Italian football club Udinese. Have a look on some best saves of this Italian wonder-kid in video below.
https://www.youtube.com/watch?v=Dp2L5xVw36U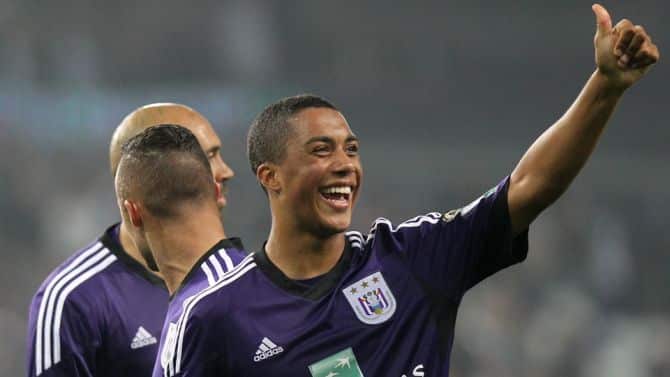 Belgium have given lots of young talent to football and the nation continues to do so. The young talented Youri Tielemans became the youngest Belgian player to play in the UEFA Champions League when he had made his UCL debut at 16 years, 4 months and 25 days.
During the season of 2013–14, he was named as the Young Professional Football of the Year. Also, in 2014, Tielemans named as the Belgian Talent of the year. Being a midfielder, he is playing for Anderlecht where he have scored 4 goals in 58 games.
https://www.youtube.com/watch?v=iGyWjLZm0hY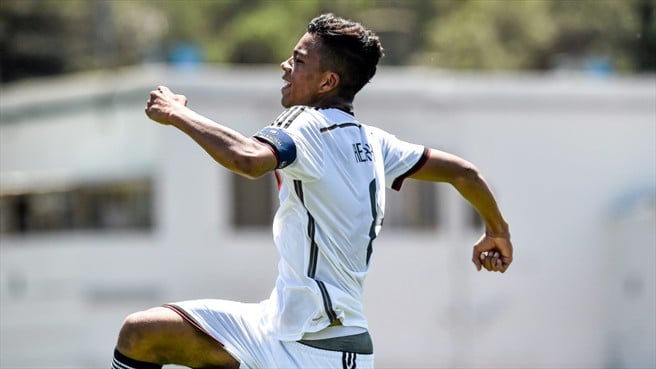 If we are talking about the young talent of football, how could we don't involve a German player in this list? Over the past years, the Germans have dominated football not only with their experienced players, but also with young talents. Remember, Germany won 2014 World Cup with young squad and the goal in final against Argentina was scored by young Mario Gotze when he was 22 years old.
Back to Benjamin Henrichs, a young talented defender as well as attacking midfielder who prefers to play with right foot. Accurate passing, great teamwork and smooth dribbling are the strengths of this German wonder kid. One of the best quality of this player is good performance under pressure.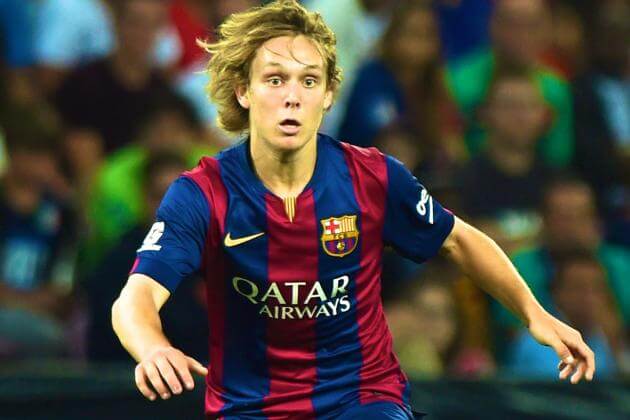 Meet the new wonder kid and future superstar of Croatia and Barcelona, Alen Halilovic. The 18 years old is considered to be one of the most promising young talents of European football. He was signed by the Spanish club football club Barcelona on 27 March 2014 from Dinamo Zagreb.
In first twenty games with Barcelona B team, he scored 3 goals in league competition. His solo goal against Girona proved that Barcelona have signed great player who can help the club to win more titles in future. If you don't believe us you can watch his video below:
https://www.youtube.com/watch?v=pXqP69IToT0
Last but not the least. Martin Odegaard is the new wonder kid of Real Madrid who is currently playing for Real Madrid Castilla team. Lots of European clubs were involved in signing the Norwegian footballer, but he choose Real Madrid. He was brought from Stromsgodset with a deal of 4 million Euros.
Martin Odegaard is the youngest player in the history of Euro Qualifier to start a game. He often seen training with Cristiano Ronaldo and Gareth Bale. In his debut match for Real Madrid Castilla, he scored a goal and also provided an assist in a 4–0 win against Barakaldo. Check out the video of Odegaard's debut at Real Madrid Castilla
https://www.youtube.com/watch?v=dkHVYWaCl_U
So these are the wonder kids of football who are most likely to take football to new heights.