Footballer players who married to their girlfriends.
Love is stronger than any other force whether it is of girlfriend-boyfriend or mom-dad or brother-sister. Do you think so? Well, some footballers have set up an example of true relationship with their girlfriends. In this article, we have picked up some football players who married to their long term girlfriends and opted to live romantic life with football. Have a look on these football couples who preferred to extend their relation till the end.
Footballers Who Married To Their Girlfriends
Ricardo Kaka Married To Carol Celico
The former Brazilian footballer Ricardo Kaka married to his childhood girlfriend when he was 16 years old. On 23rd of December 2005, both got married at Rebirth in Christ church in Sao Paulo. The couple have two kids: son Luca Celico Leite who was born on 10th June 2008 and daughter Isabella who was born on 23rd April 2011.
Lionel Messi Married To Antonella Roccuzzo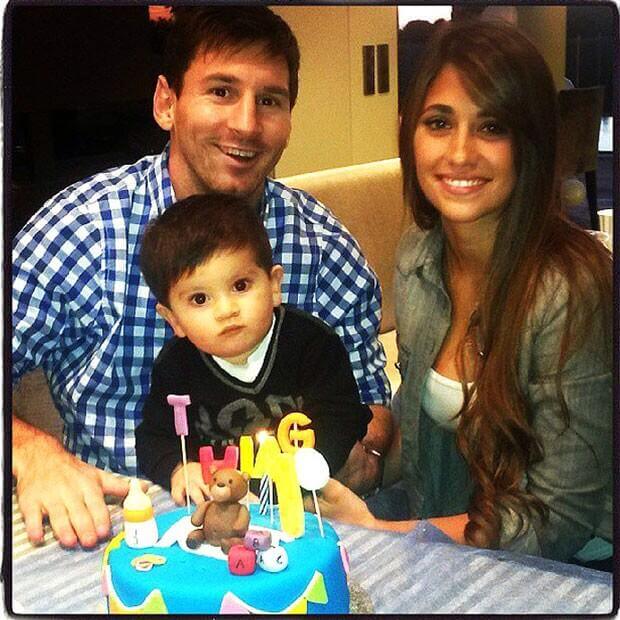 In January 2009, the Barcelona forward Lionel Messi told to Hat Trick Barca "I have a girlfriend and she is living in Argentina. I am relaxed and happy." Messi and Roccuzzo first met each other when both were 5 years old. Although it was a normal meeting, but that meeting sowed the seed for future love tree.
On 2nd November 2012, his wife gave birth to Thiago Messi. It was also announced on the official website of FC Barcelona that "Leo Messi is a father." Messi also announced that "Today I am the happiest man in the world, my son was born and thanks to god for this gift."
Interesting: Girlfriends of Football Players
David Beckham Married to Victoria Adams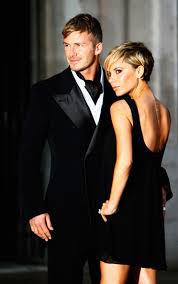 Victoria Adams was was as "Posh Spice" of the pop music group Spice girls, one of the world's top pop groups at the time. The British player started dating Victoria Adams, after she attended a Manchester United match. David Beckham proposed her on 24th January 1998 in a restaurant in Cheshunt, England. About 5 months later, he married to Victoria Adams at Luttrellstown Castle in Ireland.
Jose Mourinho Married to Matilde Faria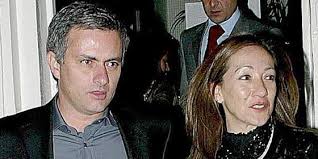 There are very few fans of Mourinho who are aware about his romantic life. The Portuguese coach met Matilde Faria when both were teenagers in Setubal, Portugal. In 1989, the couple got married and his wife game birth to daughter Matilde in 1996 and son Jose Mario. Four years later, Mourinho, whilst dedicated to football, describes his family as the center of his life and has noted that the "most important thing is my family and being a good father."
Raul Gonzalez Married to Mamen Sanz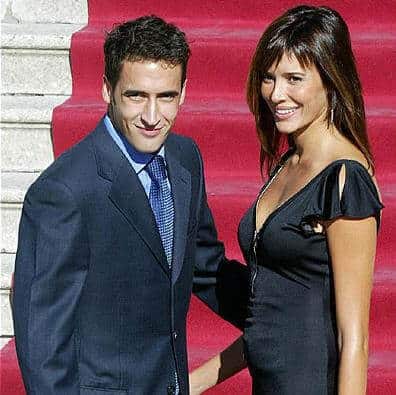 Real Madrid's all time top goal scorer Raul Gonzalez married to Mamen Sanz in 1999. The couple has four sons and a daughter Jorge, Hugo, twins Hector and Mateo, and Maria. They have been together for 16 years now. Early in his career, he celebrated his goal by kissing his wedding ring as an acknowledgment to his wife.
Zlatan Ibrahimovic Married to Helena Seger
The Swedish footballer is known not only for scoring incredible goals. He is popular among youngsters for marrying his girlfriend Helena Seger. Zlatan doubled parked his car beside Helena's car. She was not in the best of moods and hissed at Zlatan. Helena did a Zlatan to Zlatan and that ignited the spark in the footballer's heart. He married to Helena Seger with whom he has two sons: Maximilian who was born on 22 September 2006 and Vincent who was born on 6 March 2008.
Interesting: Footballers and their sons
Iker Casillas Married To Sara Carbonero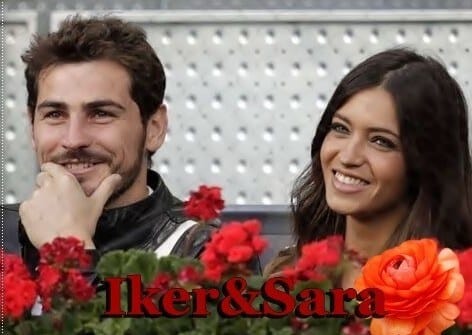 Iker Casillas is one of those footballer who won almost every trophy in his career except the FIFA Ballon D'or. But in place of Ballon D'or, he won his girlfriend's heart. Since 2009, Casillas has been in a relationship with sports journalist Sara Carbonero. Their son Martin was born in January 2014.
Xabi Alonso Married to Nagore Aranburu
Just like his national teammate Iker Casillas, Xabi Alonso also married to his girlfriend. Generally, he is known as introvert, but this nature attracted Nagore Aranburu. In 2009, both got married and remain one of the most complete pairs in the world of football. The couple have three children: Jontxu, Ane and Emma. Alonso stayed in Merseyside to be at her side while she gave birth, later saying: "It was a little frustrating to miss the match against Inter but I have to be with my family at times like these."
So these are the footballers who married to their girlfriend. Along with playing football, they are living a romantic life with their long term girlfriend.