Football world begs Messi to comeback from retirement: Just days after Lionel Messi announced his surprising retirement from international football, millions of football fans from all over the world have begged him to revert his decision. Argentina, Messi's homeland, is particularly shocked after their greatest asset told he would never put on the Albeceleste color once again. Presumably, Messi's decision is affected by the lack of love him own people have shown towards him. But the scenario is quite different and hundreds of thousands of Argentineans have gathered together for a common cause, which is Messi must play for Argentina again.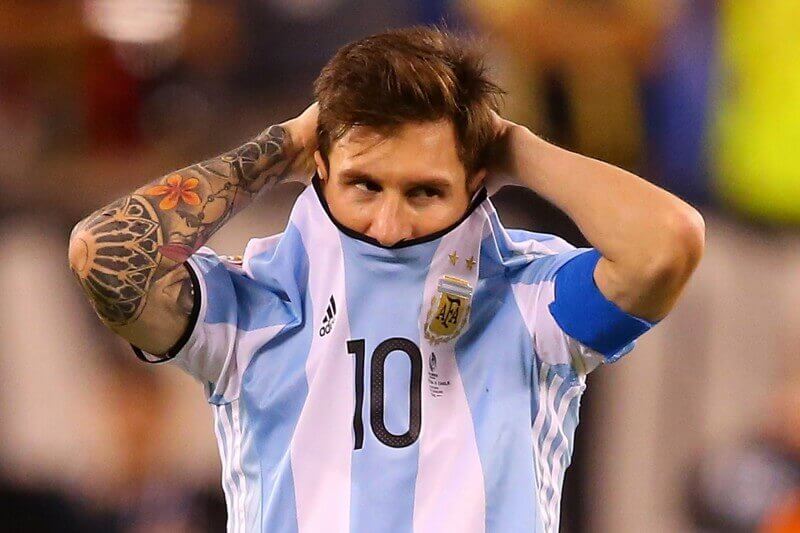 But this is not the first time a best player in Argentina announced retirement. Diego Maradona, in 1990, also had taken break from international football, only to later change his mind. Maradona was always greatly adulated by Argentina fans. The case of Messi to take retirement is different to that of his predecessor; the majority of Argentina people want their famous star back.
It is said that you always know true value of your possessions once there is absence of it. This phrase is becoming true in Argentina each passing days regarding Messi. The capital of Argentina, Buenos Aires recently saw the inauguration of Messi statue, with the mayor of capital asking Messi to come back. Also a people of more than 100,000 are likely to attend a rally to show the La Pulga people's love towards him.
On a similar note, Argentina's World Cup winning squad from 1996 has come together and united to vocalize their wish that Messi should continue with national team. A picture of the team of 1896 has become viral in social media with the players holding a banner saying #NoTeVayesLeo, meaning Don't go, Messi.
Another good news for Messi fans, or we should say all the football fans, is that Argentine president has said he would Messi personally and request to rethink his decision. He also congratulated the team for a great tournament and said he is proud of this group of players.
Speaking publicly before a cabinet meeting, he stated, "I spoke with him to congratulate him and tell him he had done a great championship," Macri told reporters.
The president added: "I don't understand. The truth is that it's a joy, a gift from God, to have the best player in the world in a country like ours.
"Messi is the biggest thing we have in Argentina, so you have to take care of him."
Messi is currently in Argentina, in the city of Rosario and fans across the Messi's birth city have also planned rally to request the no. '10', to wear the famous shirt once again.