The whole world is waiting desperately to watch the biggest football tournament in Brazil. But before the kick-off of this competition a grand opening ceremony of FIFA World Cup 2014 will be organized in Brazil. Host nation is doing lots of experiments to make this competition at its best & why not as they have one of the best opportunity to show their power to world. Are you looking for Brazil FIFA World cup 2014 opening ceremony schedule? then just continue your reading & very soon you'll get the complete schedule of this ceremony.
2014 FIFA World Cup Opening Ceremony Schedule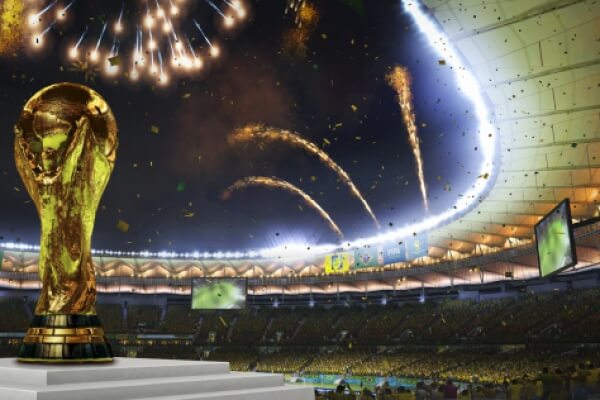 Date
Time
Venue
Performers

12-06-2014 [GMT]

05:00 pm to 07:00 pm [GMT]

Itaquera stadium,

Sao Paulo, Brazil

Jennifer Lopez,

Pitbul, Claudia

12 to 13-06-2014 [IST]

10:30 pm to 12:30 am [IST]

Also called as Corinthians stadium

Beyonce
The Opening ceremony of Brazil World Cup will be held one first day. This means on 12th of June, 2014 there will be a huge event in Brazil The hustle to get that all important entry ticket to the stadium! Itaquera stadium which is also called as Corinthians stadium will organize the opening ceremony in front of thousands of football fans, players & staff members. Read also: Caxirola World Cup Instrument It is expected that the opening ceremony will run not more than 2 hours which is quite more than that of last which was organized in South Africa. The American star Pitbul will join stage with Jennifer Lopez & Brazil singer Claudia Leitte. They will perform on world cup official song "Ole Ola [We Are One]". Also, all of them will perform individual performances. There will be some fireworks on this show with lots of lights.
Your guide to reach opening ceremony stadium
If you are a Brazilian & are living nearby this stadium, then you may not have any problem, but if you are a visitor then you should have a look on this guide to reach there. Sao Paulo Congonhas airport and Sao Paulo Guarulhos airport are the nearest airports of this stadium. City Monorail is connected to these 2 airports. There are metro as well as train stations within an area of 800 meters of Corinthians stadium. You can also opt bus terminal.