All awards winners of 2015 FIFA Women's World Cup
Here is the list of golden boot winner, golden glove winner, golden ball winner, best young player of 2015 FIFA Women's World Cup. The United States National Women's Football Team have done it. We have the new and most successful women football team in the form of USA. They defeated the defending champions Japan by 5–2 and claimed the world title. Carli Lloyd named as the man of the match who scored hat-trick in final game before the half time. There was an incredible performance by the whole team throughout the competition. USNWT conceded just three goals in seven matches which means they have the best squad in the world. Take a look on all award winners of this competition.
FIFA Women's World Cup 2015 Golden Boot Winner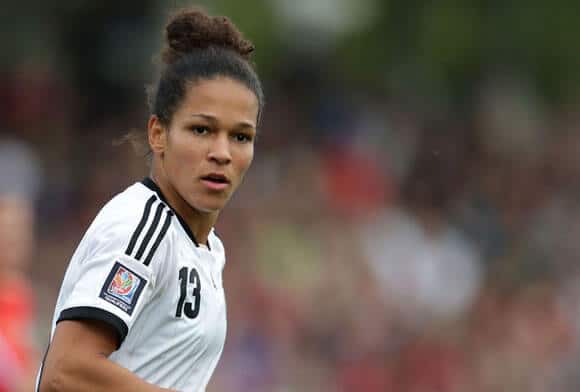 Golden Boot: Celia Sasic [Germany] Silver Boot: Carli Lloyd [USA] Bronze Boot: Anja Mittag [Germany] Germany's Celia Sasic and USA's Carli Lloyd are the joint top goal scorers of FIFA Women's World Cup 2015. Both of them scored 6 goals each in this tournament. But Celia Sasic received the trophy as she played less number of games as compared to Lloyd. Hat-trick in last game made her the joint top goal scorer of FIFAWWC 2015. FIFA Women's World Cup 2015 Golden Ball Winner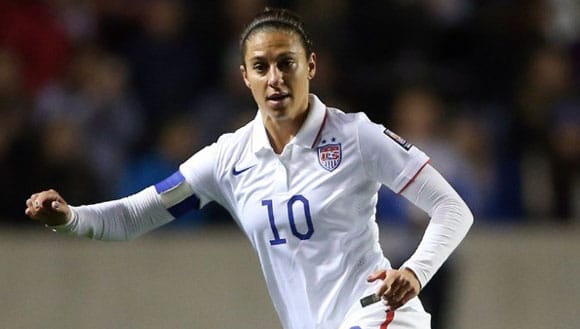 Golden Ball: Carli Lloyd [USA] Silver Ball: Amandine Henry [France] Bronze Ball: Aya Miyama [Japan] Carli Lloyd bagged third trophy with world cup title and Silver boot. She was also awarded with golden ball and named as the best player of the tournament. Francis Amadine Henry received silver ball, while runners-up Aya Miyama honored with bronze ball.
FIFA Women's World Cup 2015 Golden Glove Winner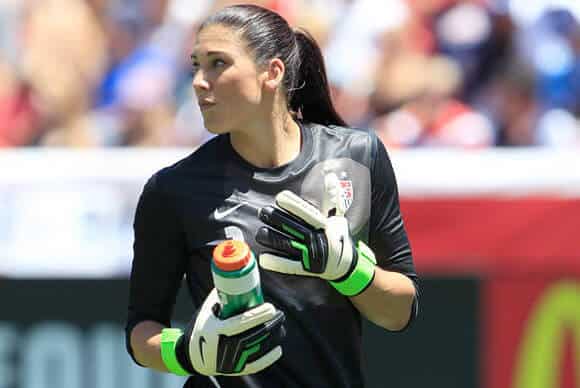 Golden Glove: Hope Solo It would not incorrect to say that United States bagged most trophies in Canada World Cup. Another player from USA in the form of Hope Solo, the strong wall of America lifted the trophy of Adidas Golden Glove. With her great goal keeping skills, USA thrashed Japan in the final clash. Related: USA vs Germany 2–0 Video Highlights
FIFA Women's World Cup 2015 best Young Player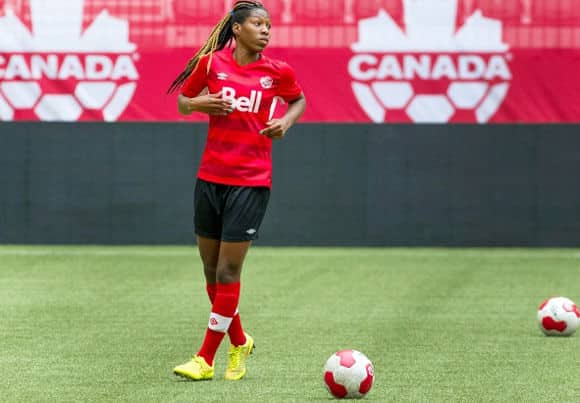 Winner: Kadeisha Buchanan Canada may have not won the world cup, but it seems they have bright future ahead. The young player Kadeisha Buchanan impressed her fans for which she was awarded with best young player award.
FIFA Women's World Cup 2015 Fair Play Award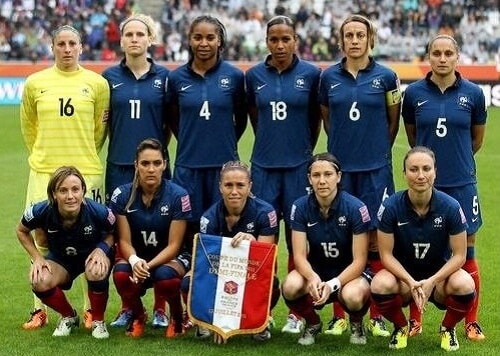 Winner: France Related: England vs Japan 2–1 Video Highlights There was a fair play from France National Women's Football Team. The deserved winners of this trophy clinched the title of fair play. After scoring 14 goals and conceding just 3 in seven matches, USA collected 19 points and became the third time champions of Women's football world cup. Japan finished at the second spot with 18 points. England and Germany finished at third and fourth spot respectively. The hosts Canada occupied sixth spot which is not that bad at all. So these are the award winners of 2015 FIFA Women World Cup. You can surf the other pages of footballwood for interesting news.