The Secretary General of Football governing body, Jerome Valcke has been sacked by FIFA. According to BBC Sports, Jerome Valcke was provisionally suspended from football for his alleged involvement in a scheme to profit from the sale of World Cup tickets. He was released from his duties on 17th of September after being accused of a series of FIFA ethics code breaches.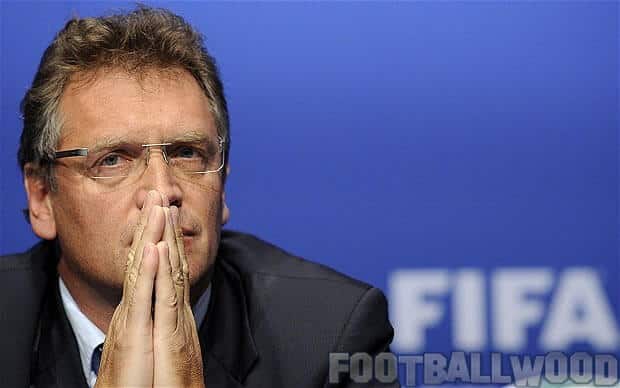 FIFA Secretary General Jerome Valcke Has Been Sacked
In a statement FIFA said "The FIFA emergency committee decided, on January 9, 2016 to dismiss Jerome Valcke from the position of FIFA secretary general with immediate effect. Valcke is therefor no longer the secretary general of FIFA". "The employment relationship between FIFA and Valcke has also been terminated. Valcke was provisional released from his duties as secretary general on September 17, 2015, and on January 7, 2016, formal adjudicatory proceedings were opened against him by the adjudicatory chamber of the FIFA ethics committee chaired by Hans- Joachim Eckert." Read also: Bayern Munich 2016–17 leaked kits He joined the organization in the year of 2003 as director marketing and TV, but was dismissed in 2006 over a scandal involving its long time sponsorship partner Mastercard. Read also: FIFA World Cup 2018 Qualifiers IST Fixtures He was found to have negotiated with Mastercard's rival Visa in violation of the former company's right of first negotiation, which cost FIFA $90 million in a settlement. FIFA's ethics committee has already recommended that Valcke should be banned from all footballing activities for nine years. Abuse of expenses and misuse of FIFA's hired private jet are believed to be just two of the reasons behind his sacking Valcke.