The announcement of FIFA Ballon D'or 2015 winner is just few hours away and we are here to make predictions on winners of different categories. Top three contenders Lionel Messi, Cristiano Ronaldo and Neymar will be the show stoppers during the Gala Ceremony. Current title holder Ronaldo already revealed his favorite who is expected to win footballer of the year trophy.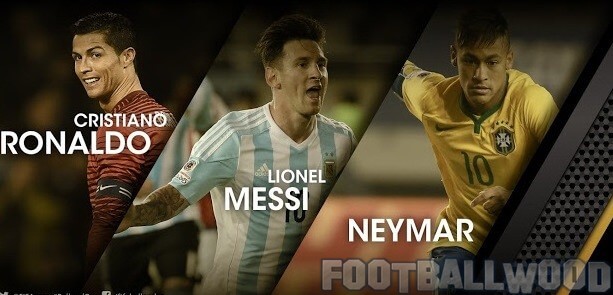 FIFA Ballon D'or 2015 Winner Prediction
Lionel Messi: The Argentine and Barcelona forward is the most favorite to win this trophy. After winning five trophies last year, the player dominated football, scored goals and provided assists in one of the most important games for this club and national side. His performance against Bayern Munich in semi final of Champions League 2014–15 was exceptional that put Barca into the finals where they defeated Juventus. They only bad luck was Copa America for which the four times Ballon D'or winner will have to wait more.
Cristiano Ronaldo: Three times best player of the year may not be able to defend his trophy because of trophy less season. Despite being top goal scorer of La Liga 2014–15, Ronaldo failed to win the competition. Cristiano Ronaldo netted 48 times in 2015 in 52 games and provided 14 assists in 95 minutes. The Portuguese and Real Madrid all time top goal scorer also stated that Lionel Messi is going to win this award this time.
Neymar: Another superstar from Barcelona is taking his club to new heights. Neymar is one of those players who was used most times in last season. With 45 goals in 59 matches, Neymar proved that he can catch Lionel Messi and Cristiano Ronaldo.
Read also: FIFA Ballon D'or 2015 telecast in India
Best Women Footballer Of They Year Predictions
FIFA Women's World Cup 2015 winner Carli Lloyd is the strongest competitor to win best women footballer of the year. She was the second highest goal scorer of the competition. After playing more than 200 national games for United States, the New Jersey native has been a presence in the center of midfield for USA since 2005.
Best Goal Of The Year
Lionel Messi's goal against Athletic Bilbao in the final of Copa Del Rey 2014–15 is also nominated for best goal of the year. He is the expected winner for scoring best goal of 2015. Do you think so?
Best Coach of the Year
Barcelona's manager Luis Enrique could grab the Coach of They Year trophy as the manager won five trophies in his debut season with FC Barcelona. However, Argentina's coach Jorge Sampaoli is also the strong contender of this category who lifted the first ever Copa America trophy for Chile.
Gala ceremony schedule
Date: 11 Jan 2015
Time: 4:00 pm [GMT], 9:30 pm [IST]