Indi­an Super League IST (Indi­an Time) Match Pre­view Live Stream and TV tele­cast: FC Goa will hope to recov­er from their open­ing match loss as they host FC Pune City in their first home fix­ture on Sat­urday even­ing, Octo­ber 8th.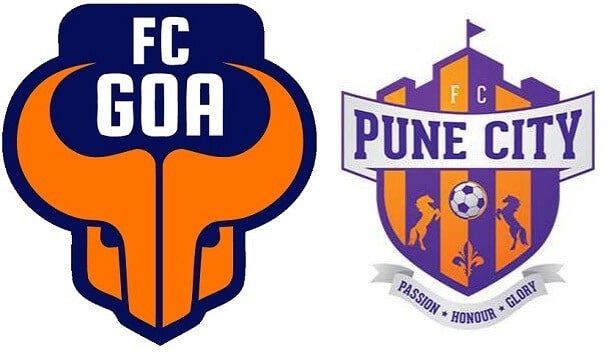 Indian Super League Live Stream and TV telecast

Match: FC Goa Vs FC Pune City (ISL)
Date: Octo­ber 8th, 2016, 19:00 IST
Ven­ue: Jawar­har­lal Nehru Sta­di­um, Mar­gao
FC Goa Vs FC Pune City TV Details: Star Sports HD 1 Asia, Star Sports HD 2 Asia, Star Sports 1 Asia, Star Sports 3 Asia, Star Sports 2 Asia, Star Sports HD 3 (Indi­an view­ers)
FC Goa Vs FC Pune City Live Com­ment­ary: talk­s­port, tun­ein radio, flash­score
FC Goa Vs FC Pune City Live stream: click here to watch this match live
FC Goa have been one of the most strong sides in Indi­an Super League his­tory, and much of that has had to do with their bril­liant form when per­form­ing at their home turf — the Nehru Sta­di­um, Mar­gao. Hav­ing tasted a bit­ter loss in their sea­son debut fix­ture on the road to North­East United, head coach Zico and his men will be keen to get their cam­paign going back on their court­yard, though their last fix­ture here was the 2015 final, which saw them lose the title to Chen­naiy­in FC des­pite hold­ing a 2–1 lead going into the 90th minute. They also need to be aware of an oppon­ent side which has always improved its per­form­ance when play­ing against them.
Mean­while, FC Pune City star­ted their ISL cam­paign with a loss, and much like their oppos­i­tion here, it was a match most would have expec­ted them to win. Their play at home ground against Mum­bai City FC was decent for most par of the game, but the final 1–0 res­ult means they are now on a ter­rible nine match win­less run in the Indi­an Super League. In fact, they have per­haps the weak­est on the road record in the ISL, with just one vic­tory against Atletico de Kolk­ata in 2014 to show from 14 out­ings away from home. FC Pune City's man­ager Ant­o­nio Lopez Habas also con­tin­ues to serve his four-match ban, picked up in the semi-final home leg against Chen­naiy­in.