With still more than 3 weeks to go for the start of the UEFA Euro 2016 finals, the tour­na­ment fever has already seemed to catch up to the fans and that too not just in Europe but around the world as well! As always the tour­na­ments pop­ular­ity has only grown and this time around it seems to be big­ger than ever before. With more than just a couple of sur­prises and under­dogs enter­ing the stage with some mouth­wa­ter­ing poten­tial, the fans would once again be treated to their phe­nom­en­al stars and their incred­ible tal­ents too.
Top 10 Favorite Teams Of Euro 2016
Well, we here at Foot­ball­wood are here to keep you con­stantly updated with latest stor­ies on upcom­ing events and news on one of football's biggest com­pet­i­tions. Today we are short­l­ist­ing the top ten teams' cap­able, favor­ite and pre­pared enough to win EUROPE's biggest nation­al com­pet­i­tion. Today's enlist­ment will depend not only on the teams' show­ing in the com­pet­i­tion so far in qual­i­fy­ing but also on their squad strength and exper­i­ence and their fair share of his­tory in the com­pet­i­tion as well. So let's find out who are the deserving ten!
10. Wales
It's not too often that we hear this team's name apart from when men­tion­ing Gareth Bale, but this under­dog seems to be bring­ing it all to Europe this year with of course. Gareth Bale being the out­stand­ing play­er of the team. It's safe to say that the Wales will be look­ing to fin­ish in the top eight, but to hope for bet­ter Aaron Ram­sey, Joe Allen, Ash­ley Wil­li­ams and espe­cially Gareth Bale have to per­form to their utmost best with the rest of the team con­trib­ut­ing to Chris Coleman's stra­tegic input. Wales fin­ished 2nd in Group B qual­i­fy­ing 2 points behind Bel­gi­um des­pite scor­ing only 11 goals of which 7 were from Bale. How­ever its lackluster his­tory in this or any com­pet­i­tion only puts it in the 10th spot for the cam­paign.
9. Croa­tia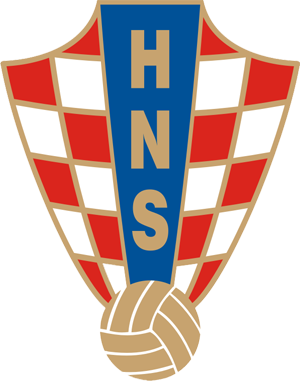 Croa­tia has been a phe­nom­en­al attack­ing guide this qual­i­fy­ing cam­paign with goals pour­ing in from every­where. The attack­ing pres­ence of the ver­sat­ile Luka Mod­rić and the goal threat by mid­field­er Ivan Per­išić have been a phe­nom­en­al suc­cess dur­ing qual­i­fy­ing which show­cased a 20 goal side which came run­ner up in Group H behind Italy.
Although they only man­aged twenty points, it was an abso­lute blast watch­ing the team and have proved to be a unwel­come danger in Group D where it'll meet the likes of Spain, Czech Repub­lic, and Tur­key. Cer­tainly a team to watch.
8. Aus­tria
Referred to as the "Dark Horses" of this year's finals, Aus­tria have intro­duced them­selves into the glob­al plat­form with some elec­tri­fy­ing per­form­ances under Mar­cel Koller who has been with the team since 2011. It seems his time with the team might finally be pay­ing off. The pres­ence of some incred­ible young tal­ents in the like of Dav­id Alaba at the back who can play almost every­where seems to be hav­ing a change for the good in the team. With the fans also get­ting behind them, it is fair to say that Aus­tria indeed breezed through qual­i­fy­ing drop­ping points only on one occa­sion that too back in Octo­ber against Sweden in a 1–1 draw. That's not the end of the good news for the Aus­tri­ans, vet­er­an striker Marc Janko found his shoes, net­ting 7 goals in his 9 games in qual­i­fy­ing.
Italy has been one of the most if not the most con­sist­ent side in the Euro's this year. They boast an incred­ible bal­ance in the team one which just pinches towards the defens­ive side to an extent. Their back­bone which was hand­picked from the best clubs in the world seems to be the utmost break­ing point of even the most aggress­ive attack­ing units which so far have not been able to deprive the Azzurri of its unbeaten run in the qual­i­fy­ing.
Italy fin­ished top in Group H in the qual­i­fy­ing loos­ing just 6 points from a pos­sible 30 and con­ced­ing just 7 goals while net­ting 16. Italy's well known defense has not only shown their exper­i­ence at the back but also dis­played fine form in front of goal too, scor­ing a com­bined 5 goals. And it won't be any easy scor­ing against the icon­ic Gigi Buffon. Let's hope Ant­o­nio Coleman's side can bring the excite­ment back to Italy.
Check squad here: Italy Euro 2016 team squad roster
6. Eng­land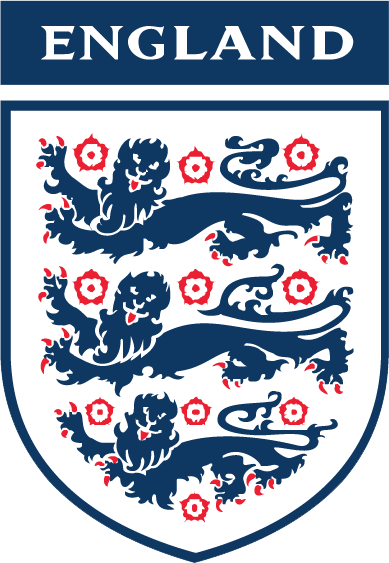 Most pun­dits rule out Eng­land due to their young and inex­per­i­enced side that needs tun­ing and exper­i­ence and most of all his­tory. Well I would like to dis­agree; the point is Roy Hodg­son has chosen a remark­able side for this com­pet­i­tion one which man­aged to score 31 goals in qual­i­fy­ing and con­ced­ing just 3 with Joe Hart in goal.
The exper­i­ence of Wayne Rooney and Theo Wal­cott, along with the superb Premi­er League TOP Scorers Jam­ie Vardy and Harry Kane makes the most impress­ive attack­ing unit in the finals. Eng­land will surely be hop­ing for a place in the semi's and would do well to get there too. If the likes of Ster­ling, Kane or even Lal­lana and Mil­ner step up to their game we might be look­ing up-to a impec­cable side that can true and well des­troy any defense.
Read also: Eng­land euro 2016 squad roster
5. Por­tugal
Inter­est­ingly Por­tugal comes sixth in our list­ing and matches Cris­ti­ano Ron­aldo, who else does Por­tugal need. Their aging defense has been able to keep their form in recent fix­tures and some spec­tac­u­lar tal­ents in the squad seem to be a help­ing factor in the team's cam­paign.
Yet, the lack of a ter­restri­al striker seems to be a bit of a prob­lem. They man­aged to top, the 5 mem­ber group in qual­i­fy­ing although they lost a game. The fact remains simple for Por­tugal, they look for Ron­aldo. If Ron­aldo deliv­ers, Por­tugal wins.
Read also: Por­tugal euro 2016 23 squad roster
4. Bel­gi­um
Yes, they maybe Europe's best team squad wise and they may be the 2nd best team in the world accord­ing to FIFA but its poor his­tory sug­gests that this tal­en­ted roster might need more than just tal­ent. Bel­gi­um had a fairly easy pos­i­tion in Group B in qual­i­fy­ing but still man­aged to lose out 7 points. Belgium's squad is a well-bal­anced one with Cour­tois guard­ing the net. The impos­ing fig­ure of Vin­cente Com­pany at the back would add to their strength and bal­ance. How­ever more goals have come from the mid­field rather than the for­wards. Bel­gi­um would surely be look­ing to write off their mis­hap in Brazil in France with some excel­lent show­ing. The in gain form of Eden Haz­ard would be a mor­ale boost­er for the Bel­gians who would look for a berth in the final.
3. Spain

It has been 8 years since Vin­cente Del Bosque took charge of the team and he has done a great deal with it too earn­ing them titles. How­ever its worst ever show­ing in Brazil should have been the end of the line for him, but some­how man­aged to cling on. His stub­born nature and refus­al to call up in form play­ers have been hideous to say the least.
Iker Casil­las is obvi­ously the legend, how­ever De Gea is the man in form but his play­ing time was con­sid­er­ably reduced, Even though they con­ceded just 3 under Casil­las. Paco Alcácer has been in stun­ning form for them up front and will be look­ing to keep his place in the team along with Diego Costa: although it will depend on his mood. The mid­field needs no intro­duc­tion and would surely be the team's strongest point. Spain has star­ted to find their old edge back and surely would be eye­ing the title.
2. France
Home advant­age would surely come in handy as his­tory sug­gests. France was the last host nation to win the com­pet­i­tion back in 1998 and would be look­ing for a repeat. France would be look­ing to breeze through the Group Stage and would be ready with its big guns dur­ing the knock­outs. We talked about attack­ing and defens­ive units and even the more bal­anced sides, but what France can offer is way more than most teams can even depict. Their absence in qual­i­fy­ing might not help them but it sure doesn't help the oth­er teams as well. France could def­in­itely be a sur­pris­ing side. Their friend­lies show that their cre­ativ­ity is hard to match and few teams in the com­pet­i­tion offer such an aggress­ive and flu­id mid­field filled with tal­ent and skill.
1. Ger­many
Few would argue that they are prob­ably the most incred­ible team on board this com­pet­i­tion; one which meets all the set stand­ards. They have the Team, the Coach, the His­tory, the Style and most import­antly, the indi­vidu­als. Manuel Neuer might still keep his place des­pite a dis­ap­point­ing qual­i­fy­ing show­ing and will hope to regain his form. Their defence is cap­able of stop­ping just about every­one as they have showed in Brazil were even the world's best couldn't find the net. When it comes to the front man Thomas Muller is the man to watch out for. Scor­ing 9 out of 9 in the com­pet­i­tion qual­i­fy­ing.
The exper­i­ence of the team is unques­tion­able and it seems very fair to say that they are bring­ing the most tested, proven side to this finals. Their goal for this com­pet­i­tion would be of no sur­prise- Just Win The Whole Thing. Ger­many is wait­ing for the title. Just a warn­ing to all the oth­er defenses — Mark­ing the strikers won't do you any good; 1. They are extremely good with the ball and can do won­ders with it and more import­antly 2. They have Mesut Ozil, the ball would be fly­ing in to the strikers from every­where and with utmost pre­ci­sion, so watch out!