Carlo Ancelotti is looking to start his first El Clasico with world's record transfer player Gareth Bale. But still it is not confirmed that he will start with Cristiano Ronaldo. On First September 2013 he was signed by World's Richest Football club with transfer fee of 85million pounds. The 24 year old player scored his first goal in his debut but suffered a lot due to injuries.In most game that he played for Real Madrid, he appeared in second half. But now its El Clasico & Ancelotti wants to make attack of The Vikings as strong as possible. This is because Barcelona is the only team with only 6 Goals against & is maintained at top spot. The Real Madrid coach is looking for a way to break defense of Barca with Gareth Bale.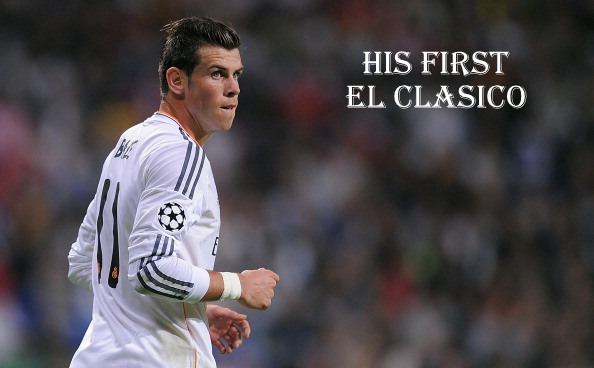 Gareth bale May start 26-Oct El Clasico
After transfer from Tottenham hotspur, Bareth bale started only a single match in this season of La Liga. If he'll be fit & fine then this upcoming match could be his second start for The Vikings. The manager of Real Madrid said "it is important to get match in time, his fitness is better & he is ready to play match now."
In last match of Liga BBVA, Ronaldo got one more resposibility of Penalty kick in injury time when Bale won penalty kick against Malaga. The line ups for the the upcoming El Clasico of both teams are not confirmed for Barcelona Vs Real Madrid El clasico 26-Oct.
Although he played most of games after first half & scored a single goal but Barcelona cannot underestimate him. he can play a much better role in his first El Clasico. the home stadium of Barcelona i.e. Camp Nou is wating for this giant clash between these two top Spanish football clubs.
When Jose Mourinho was holding the command of this team last season, Real Madrid played draw in first El Clasico against Barcelona bu 2–2. Whereas in second, Casillas's squad made a victory over Blaugrana by 2–1. This would be toughest job for R. Madrid's boss & the result will reveal how far will he took his club.
El Clasico Date: 26-10-2013
Time: 16:00 (GMT)