History knows many great Brazilian footballers. Some are talked about even many years after their departure. However, someone is delighting viewers from all over the world right now. Edmundo's story begins as standard: in the slums of Rio. Teixeira de Freitas Street was only 30 kilometres from Ipanema, but for the locals, there was no difference: that 30, that 3000.
Reynaldo de Souza was not thinking about football but about raising a family. Like his father, he was a barber, but the salary was not enough. While his wife was moonlighting as a cleaner, he was thinking about providing his children, Edmundo and Luisinho, with a bright future. Those were thinking about how to get away from the dull everyday life. There was only one way out — football, which every kid played. Someone will say that the football house is a nearby "Maracana", but the local guys will only shake their heads. The home of football in the streets and beaches.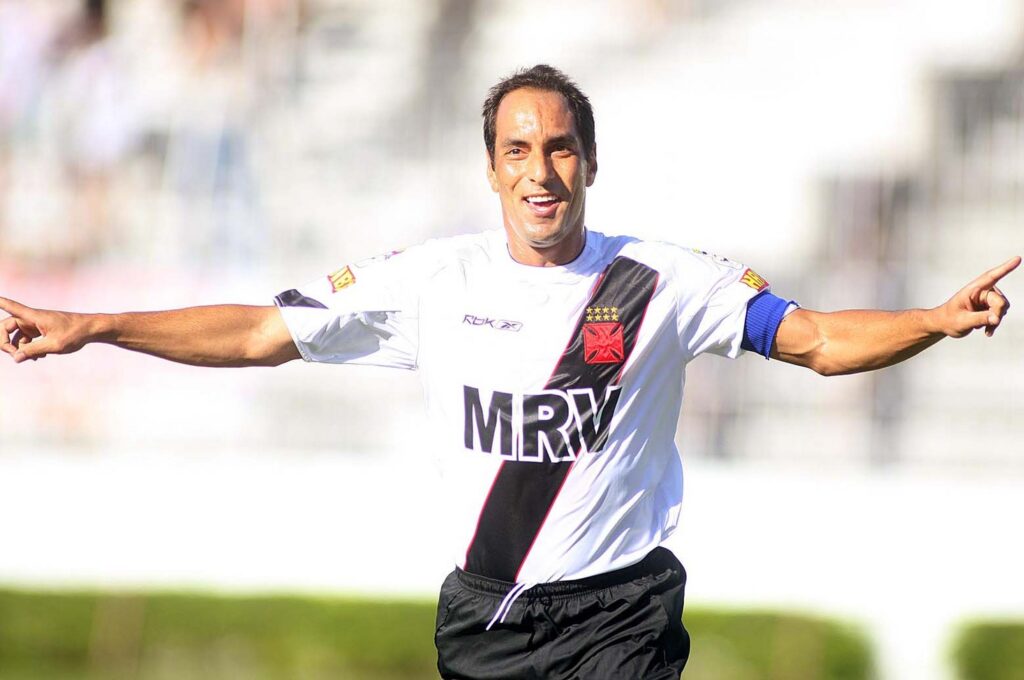 This did not bother young Edmundo — studying was not for him. "Dinho", as his friends and family called him, dreamed of playing ball. But if others were having fun, he had a mission. Of his entourage, only a blind man did not see the innate talent of a youngster who playfully circled an opponent and moved with unchildlike grace and confidence. He realized that he was good and trumpeted it to the whole world without a shadow of embarrassment.
When he was 15, Edmundo received an invitation to the Botafogo youth team. The local coach Tinoko took one look at him and realized that he was a genius. Bye, Teixeira. Hello, city.
It seems that here it is, a Hollywood success story. But most of the time in life, Edmundo knew only disappointment. He was destined to fight and to fight with himself. Even then, at Botafogo, his talent for destruction became evident to everyone. Maria couldn't afford to drive him all the time, so he moved to a hostel. As soon as he unpacked his things, a series of scandals began. So, first of all, he decided to walk around the club naked, for which he received a reprimand.
Fortunately, the mad geniuses at Vasco were understood. In any case, the club was in no hurry to say goodbye to the author of the great goal that Edmundo shipped in August 1991, rushing through the entire opponent's defence. After that, everyone was waiting for his debut.
Having impressed in the reserves, Edmundo was in the first squad — coach Nelsinho immediately believed in him. And that's right: in the opening game against Corinthians, the team celebrated the victory with a score of 4:1. After that, the young revelation did not fly out of that composition anymore. Result: winning the state championship. Edmundo was a revelation: he played with Bebeto so that no one could keep up with the team. One problem: a heavy character, the striker quarrelled with his teammates now and then.
The previous 17 years have been hard for Palmeiras fans. They could only watch helplessly as Corinthians and Sao Paulo won trophies, but in 1992 a miracle happened: the international conglomerate Parmelat decided to invest in the team. This allowed coach Vanderlei Lusemburgo to build the most excellent team in the history of Brazilian football: Roberto Carlos, Cesar Sampaio and Rivaldo amazed the whole world with their game, but it was Edmundo, bought for a record at that time two million dollars, who became the missing diamond that turned everything upside down. But while the fans of the exhausted team rejoiced at the signing, the president of Vasco Eurico Miranda grinned: he could only say "good riddance" to the footballer, who was a constant headache for him.
Maybe he was a thorn in the locker room. Still, on the field, Edmundo was head and shoulders above everyone else: with him in the cage, the team took two state championships, but the "Beast", as commentator Osmar Santos dubbed him, could never focus only on success. He had one enemy — himself, and he always found time to spoil the mood of everyone around him. Then, on October 30, 1994, one of the most significant events for him happened — Sao Paulo hosted Palmeiras.
Like any such Brazilian derby, emotions were boiling, and people were losing their heads. Alas, but everything went to a draw… until Edmundo was mowed down right next to the line. Enraged at the offender, he expressed everything he thought to the coach of "Sao Paulo" Aunt, after which he decided to take revenge by taking a good walk on the striker Euler.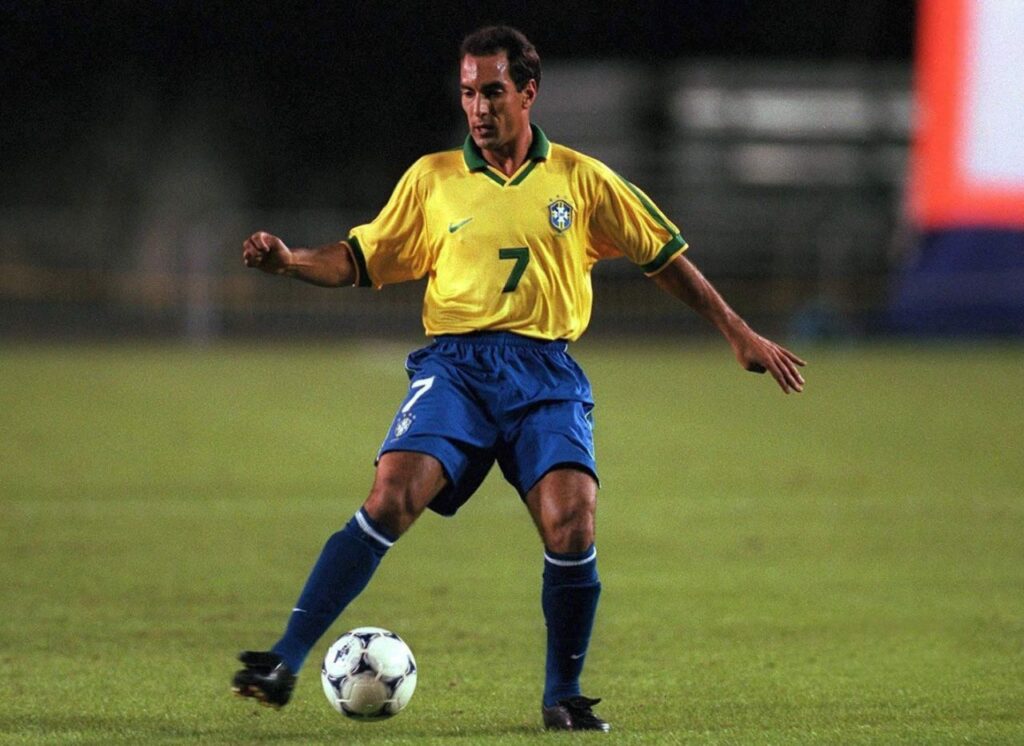 A scuffle began, during which Edmundo punched Andre Luis in the face and slapped Juninho Paulista in the face. A full-fledged massacre has already started here. When Antonio Carlos managed to drag Edmundo off the field, the referee removed six players. By the way, the fighter himself scored both goals of his team then, but no one remembers them for some reason.
It was not one such blunder. In the same year, Edmundo was awarded a 40-day suspension for hitting the referee in the face. He managed to punch Carlos, who saved him from the enraged players of Sao Paulo. There were frequent clashes with the head coach. The result of the season — five red cards — speaks for itself.
In 1995, the "Beast" was even detained by the Ecuadorian police. The reason is that Edmundo hit a local cameraman, offended at himself for a greased penalty in the Copa Libertadores. Only the intervention of the Brazilian government allowed him to be released.
Even though he won everything he could with Palmeiras, Edmundo dreams about Rio. Finally, in 1995, what he dreamed of happened: he became part of the club, which was supported by 15% of the country's entire population. Flamengo then dreamed of building a "dream attack", betting on Digno, Romario and Savio. The main goal is to take the continental cup.
An absolute horror was happening on the field. However, those were still flowers and berries followed on December 2, 1995, when a notably tipsy football player, who had taken a holiday at the carnival, got into his Jeep and rammed a Fiat that flew into a telephone pole. All three passengers died.
The court charged him with manslaughter. Flamengo broke the contract. First, football was taken away from him — his life — and then freedom was threatened. And who to blame?
After 45 days, there was hope in the face of Corinthians. But, ironically, it was Eurico Miranda, who was so happy about his departure from Vasco, who gave another chance to the Beast.
It was the best season of his career: Edmundo broke the Brazilian record by scoring 29 goals in a season. He played out so much that in 1998 many demanded that it was Edmundo, not Ronaldo, who was the central striker of the national team at the World Cup. But the coach was not sure, fearing the harmful influence of a troubled football player.
Although he went to the World Cup, Edmundo did not manage to play: the coach did not trust him, and the player himself did what he complained about it, even contacting a radio station in Rio, where he publicly expressed everything he thought. Only Ronaldo's health problems on the eve of the final gave him a cherished chance.
Sceptics were sceptics, and Edmundo continued to play. Having scored 38 in 44 games, he attracted the attention of Fiorentina owner Vittri Cecchi Gori, who saw him as a future star of Serie A. On the one hand — Rui Costa, on the other — Gabriel Batistuta. How can you not be impressed by the work of breeders?
It seemed that La Viola needed him and that soon the team was waiting for him at home and in Europe. Well, Edmundo could breathe calmly: he had been uncomfortable in his homeland for a long time.
It all started well because the Brazilian played well with Batistuta and lifted the club to the very top of Serie A. Then, when Milan visited Artemio Franchi, Fiorentina already believed that no one would stop it. And then the problems began: Batistuta flew out with an injury for two months. So here it is, a chance to become the sole author of the scudetto and give the club what they have been dreaming about for years. But Edmundo wouldn't be Edmundo if he hadn't decided at the most crucial moment to distract himself with something else. And instead of heroics on the field, he decided to take advantage of the contract clause and go to the carnival in Rio.
After running away from home to Italy, Edmundo devoted his 18 months in Europe to whining about how homesick he was. But, as soon as "Vasco" called him again, he immediately took off. Loving fans, an adored childhood club… soon the striker gained his best form. But it didn't last long: old wounds were waiting for him at Romario's club.
The fact is that he and Romario were friends until 1998 when Edmundo found out about an offensive drawing that hung in the toilet of his friend's beach bar. He asked Romario to remove the picture, but he refused, and a scandal began worldwide. When he moved to Vasco, the couple's complicated relationship was covered by local media. Even the club priest didn't help (yes, yes), and the duo arranged a circus. However, Sir Alex Ferguson did not notice any problems — his Vasco team was destroyed in January 2000 with the help of these two.
The long-awaited triumph was the consolation: Edmundo was again at the centre of a scandal and was condemned by everyone for having decided to give beer and whiskey to a chimpanzee at his son's party. He also spent the night in jail when the car crashed case again. So United's goal seemed like a welcome consolation, but the joy didn't last long.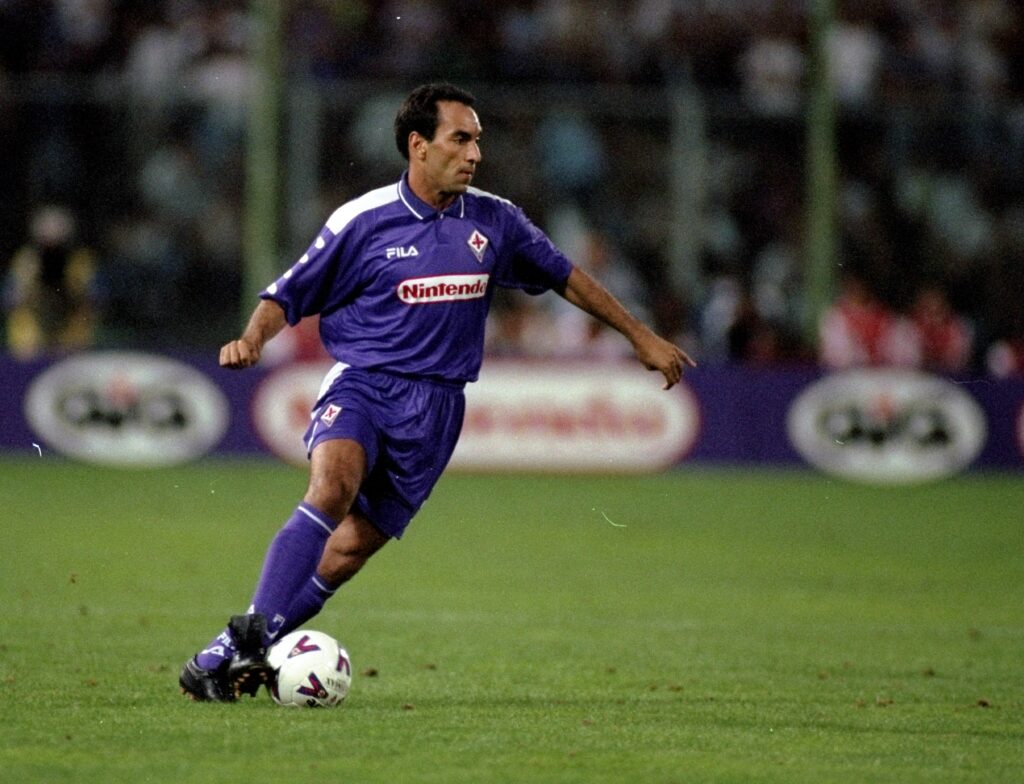 The worst moment in Edmundo's career was the final of the very club World Cup where he shone so much. Having smeared the penalty, the striker doomed Vasco to silver, losing to Corinthians. It was the last high-profile match in his career.
He played in eight more clubs from that moment on, but it was impossible to return to his former form. Then, in 2002, tragedy struck again: his brother was found murdered in his car in Rio. Edmundo didn't even see the strength to come to the funeral.
In 2011, the shadow that hung over him for 16 years finally remained in the past — magistrate Joaquim Barbosa admitted that too much time had passed after the accident, which means Edmundo was officially free. But, according to the player himself, he could not forgive himself.
Edmundo's life and career is not a pretty story. We have a very problematic person in front of us, gifted with a fantastic talent but always getting into trouble. But be that as it may, he remains one of the most incredible talents in the history of his country. But unfortunately, he was out of reach on the field.